Denver B-cycle Announces Three New Stations, One Near Sun Valley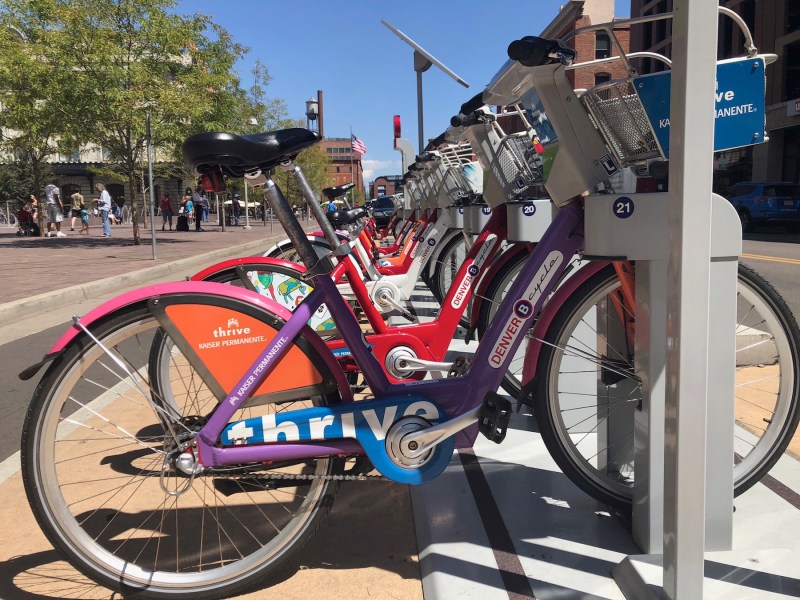 A new B-cycle station is coming to 14th and Zuni by the end of the month, and two more are scheduled for 2019 at sites owned by the Denver Housing Authority, the bike-share company announced Monday.
The 14th and Zuni station will technically sit in the La Alma/Lincoln Park neighborhood at a new development called Steam on the Platte. But the Hancock administration, which will double the city's contribution to B-cycle next year, is calling the station a win for nearby Sun Valley — and equity itself.
"Equity must be a value that applies to everything we do as a city, including mobility, and expanding the reach of B-cycle into new, unserved neighborhoods is critical to expanding mobility equity and access to more Denver residents," Mayor Michael Hancock said in a press release.
B-cycle and DHA are still deciding exactly where the other two stations will go in 2019, B-cycle Executive Director Mike Pletsch said, but they'll likely be on the city's west side.
While B-cycle and the Hancock administration called the new station an "expansion" in a press release, that's a little misleading. The 14th and Zuni station used to serve riders at 19th and Wynkoop, but was removed to accommodate a construction project. It's being repurposed.
The Colorado Rockies organization, which is developing the site, did not request a station relocation, Pletsch said. So the bike-share company repurposed the station to align with stated city goals aimed at bringing bike-share to lower income neighborhoods.
This article was changed to reflect the name of the La Alma/Lincoln Park neighborhood.