Dear Streetsblog Denver Readers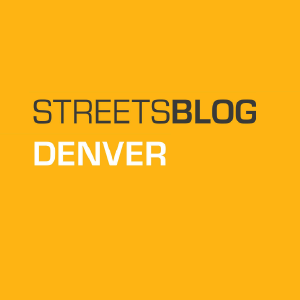 Dear readers,
I'm writing to let you know that the Denver Streets Partnership has decided to end its operation of Streetsblog Denver as of January 31, 2022.
We were honored in December 2019 when the Streetsblog Denver board entrusted us with their labor of love and asked the Denver Streets Partnership/Bicycle Colorado to take over Streetsblog Denver from the Colorado Nonprofit Development Center. Thank you for your support during the transition and throughout the last two years.
We did not make this decision lightly to end operations, and the biggest factor in the decision was the priority to direct the Denver Streets Partnership's resources toward direct advocacy. We're seeing results: Denver has built and painted more dedicated bus lanes and bike lanes. In November, Denver voters passed bond measures to fund more infrastructure. To close out 2021, Denver City Council voted to lower the city's default speed limit from 25 to 20 mph. And Denver raised its parking meter rates to generate an expected $9.5 million per year to fund safety and mobility improvements including transit projects, sidewalks, bicycle infrastructure, and the City's Vision Zero plan.
We are proud that – despite numerous challenges – Streetsblog Denver has:
Produced thought-provoking commentary with constructive ideas related to walking, biking, transit, safe streets, and social justice in Denver;
Held city, regional, and state leaders accountable to their commitments to reduce car-dependency and eliminate traffic fatalities and serious injuries;
Elevated the voices of local thought leaders and spotlighted important policy issues that are not typically covered by the mainstream media;
Purposefully sought out more writers of color and articles and guest commentaries about equity and the underserved neighborhoods on Denver's west side and north side that form the "inverted L";
Made complicated policy topics accessible to a broad audience;
Focused on the issues and avoiding personal attacks on individual people, particularly those who are not in positions of power;
Hosted a paid internship program; and
Increased the number of Streetsblog Denver social media followers and maintained email open rates above 40%.
The advocacy journalism of Streetsblog USA and its affiliates is an important part of the safer streets discussion and ecosystem, and the Denver Streets Partnership will continue to promote on our digital platforms the writings of Streetsblog USA and its network.
What's next?
Today – We will notify Streetsblog Denver readers on the website and via email and invite them to contribute final guest commentaries.
January 2022 – Streetsblog Denver will publish guest commentaries.
After January, the Denver Streets Partnership blog will host guest commentaries on topics relevant to walking, biking, transit, and safe streets.
Thank you for supporting Streetsblog Denver and the movement to improve walking, biking, transit, and safe streets in Denver. If you have any questions, please reach out at Denver@streetsblog.org.
Sincerely,
Jill Locantore, Executive Director, Denver Streets Partnership
Sarah Moss, Interim Editor of Streetsblog Denver and consultant to the Denver Streets Partnership
Do you have an idea for a guest commentary? Please fill out this form.