Judge: CDOT Can Start Digging the I-70 Ditch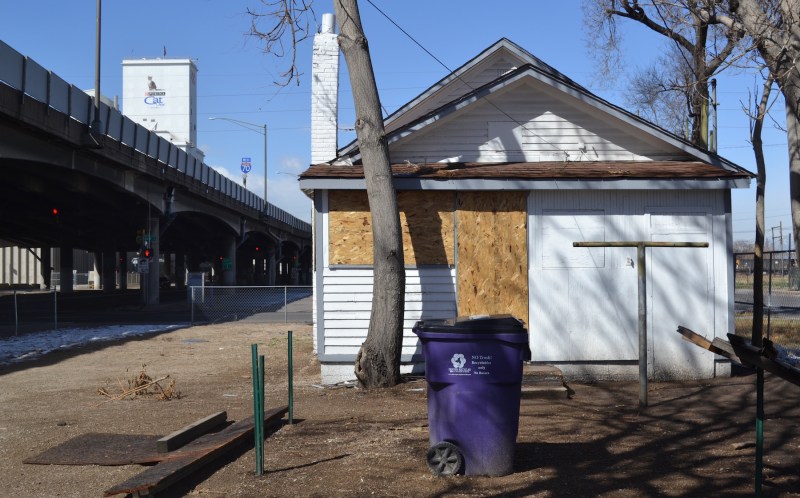 Colorado DOT can plow a wider I-70 freeway through north Denver, after a decision Tuesday by U.S. District Court Judge William Martinez to deny a request for an injunction.
The lawsuit filed by Elyria Swansea neighborhood groups and the Sierra Club against CDOT and the Federal Highway Administration is still pending, but Martinez's decision means the federal funding spigot can begin to flow and CDOT can get shovels in the ground.
The Sierra Club had filed the motion for a stay in November, seeking to prevent CDOT from starting work on a sunken highway trench that will nearly triple the current I-70 footprint in north Denver.
The Martinez ruling against the injunction does not bode well for the case against CDOT, reports the Denver Post's Jon Murray, though the plaintiffs' attorney, Bob Yuhnke, told Streetsblog "it doesn't mean the project might not be stopped later."
Advocates want CDOT to conduct a more rigorous air quality analysis, which independent researchers have said will reveal adverse health impacts of the highway project that CDOT failed to take into account in its environmental review.
CDOT claims that further analysis isn't necessary under federal law, and Martinez indicated that he's inclined to agree. He also dismissed a 2014 study by the Denver Department of Environmental Health linking cardiovascular-related deaths and chronic asthma to I-70 pollution, writing that the assessment wasn't "rigorous."
"The Court has difficulty anticipating… it will conclude they acted arbitrarily and capriciously" when relying on emissions standards set by the Environmental Protection Agency, Martinez wrote in his decision [PDF].
The crux of Yuhnke's argument is that CDOT failed to conduct due diligence, and that research by independent experts shows that a wider freeway would put Denver out of compliance with national air quality standards. Martinez has not yet decided if he'll admit those analyses as evidence in the case.
"What [CDOT and FHWA] don't account for is how many more funerals you all are gonna have to go to," Yuhnke told residents at a rally last week. "And that should be known and should be revealed so this can be part of the public discussion about what needs to be done in this neighborhood."
"Please do some extensive testing once again, before you cut out the lives of half of the people that still remain here," Mary Hernandez, who lived in the neighborhood when I-70 was first constructed in the 1960s, said during the rally. "Please, I beg you, politicians. What's about to happen here is going to be way worse than the first time."
Yuhnke said he'll be refining the arguments presented to Martinez as the case proceeds in court.