Working Group: RTD Could Offer Heavily Discounted Youth Pass, Income-Based Transit Pass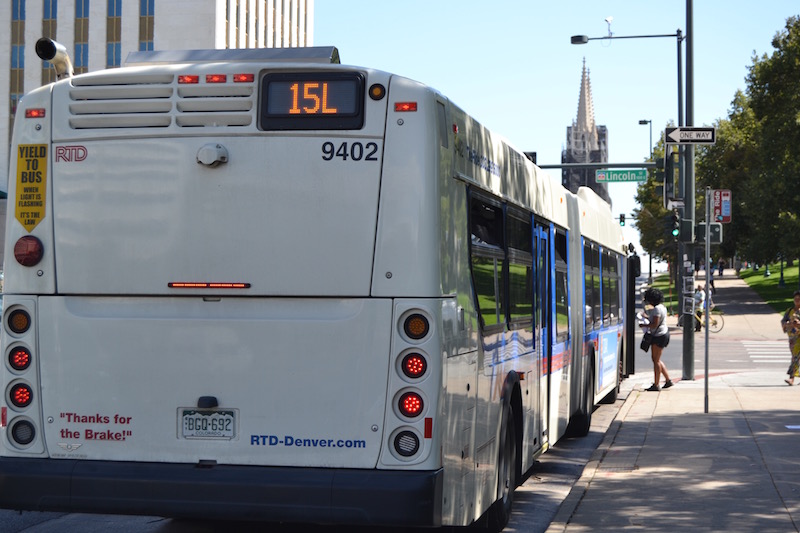 People under 19 would be able to ride the RTD system for 70 percent off the standard fare if a proposal from the Pass Program Working Group becomes reality. Depending on the final recommendations, kids under 12 could ride for free.
The group of influential decision-makers from the city's transportation scene is tasked with reforming RTD's fare pass options to increase transit access. They held their seventh meeting Tuesday.
Members also discussed an income-based pass for the general public that could cut fares in half for qualifying riders. The question is which riders would qualify — people earning 138 percent of the federal poverty level, people earning 200 percent, or somewhere in between.
"The fact that you have an income based pass… is remarkable," said Jenee Donelson, a transit advocate with 9to5 Colorado. "But if you're gonna do this, go big or don't do it all."
Donelson and other advocates said the base threshold of 138 percent is too low, prompting the Pass Program Working Group commit to exploring how a 200 percent threshold might work Tuesday. That percentage would match the bar set by transit authorities in Seattle and Portland.
"I'm thinking based on all of the input I've had from community members, we really do need to run this higher number now," said Angie Malpiede, executive director of Northeast Transportation Connections. "Let's just get it done."
Any family of four making $48,600 or less would qualify for the discounted fare pass, according to 2016 federal poverty guidelines.
Another question is how these pass programs will be paid for. Less money coming into fare boxes on its face mean less money to operate the system. But RTD only expects to get 11.1 percent of its total funding from fares this year, and discounts could also expand ridership and pad those losses.
Denver Public Schools and the City and County of Denver will have a stake in funding the youth pass in the city proper. Any new discounts that come out of this process will rely on municipal commitments, grants and current RTD budget allocations.
Donelson thinks a lack of funding will limit what RTD and the working group can do. The transit agency is leaving money on the table, she said, by failing to lobby the state legislature for the ability to charge for parking — a restriction that costs RTD millions every year.
"Charge for parking," she said. "Try. Know that there's money other places for you to get to fund these programs that we desperately need for bus riders. The money's out there, I just feel like they're not thinking about how to get it."
This process is still in the sausage-making stages. We'll be following it through next year when the group makes its final recommendations.