Five Thought Provoking Ideas Ahead of the Streetsblog Denver Scooter Debate
What do you think of electric scooters?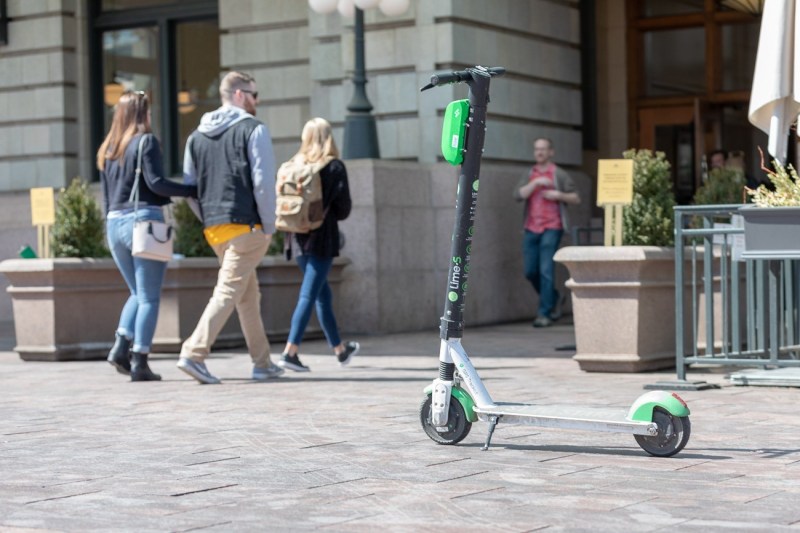 ---

You're invited to the Streetsblog Scooter Debate Monday August 12.

---
Do you love an electric boost when zipping around the city's streets? Are you frustrated with people zooming past too close for comfort? Or are you not sure what to think of scooters?
As Denver considers making its scooter pilot program permanent, check out these five ideas now and stop by our debate Monday night to hear from a panel of mobility and street safety experts — and ask your own questions.
Scooters could help the city meet its goal of reducing single-occupancy vehicle trips from 73 percent today to 50 percent by 2030.
82 percent: Number of scooter riders city employees observed riding on sidewalks next to streets that did not have bike lanes. The city will likely ban scooters from sidewalks, which could be a hard habit to break.
When cities allow companies like Uber, Lyft and now scooter providers to use public space to chase profits, it sets a precedent that could be hard to control when tech ventures want to use our cities for delivery robots and drones. And when people start relying on their services, what happens when they disappear?
People with disabilities often struggle to get around scooters parked in the middle of the sidewalk or in front of building entrances and wheelchair ramps.
But mobility advocates say scooters aren't the problem. Our streets are designed to prioritize cars. Denver should transform its streets to make room for people walking, biking and scooting. Scooters, after all, are smaller, slower, safer and more environmentally friendly than cars.
---

---