Advocacy Group BikeDenver Merges With Bicycle Colorado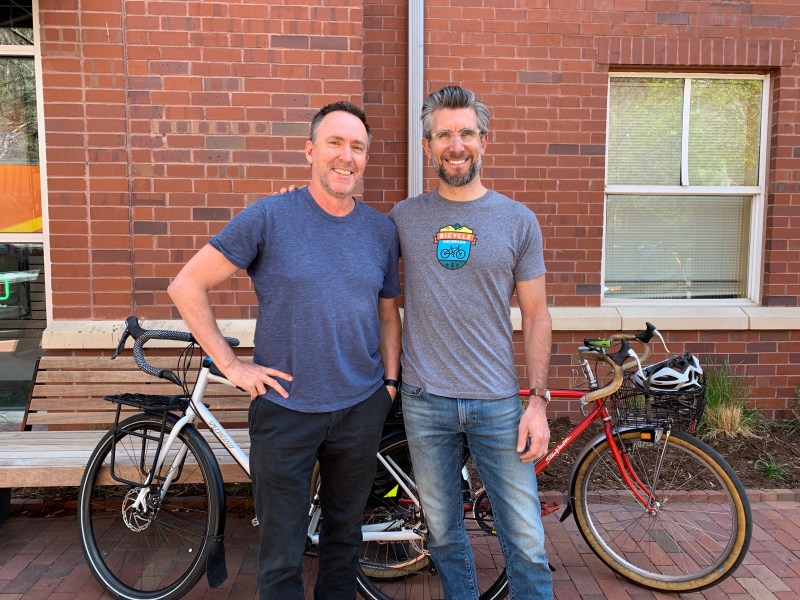 The advocacy groups BikeDenver and Bicycle Colorado united today, bringing together a local champion for bicyclists with the statewide group.
"Together, we're making Denver — and all of Colorado — a better and safer place to ride," said Pete Piccolo, executive director of Bicycle Colorado, in a press release.
In 2015, Bicycle Colorado expanded its focus on the state legislature to include advocacy work in Denver. Their presence in the Mile High City will grow again under an effort called the Bike Denver Initiative.
James Waddell, the former executive director of BikeDenver, will join Bicycle Colorado as the organization's mobility programs director.
"I want to thank each and every one of BikeDenver's supporters over the years," he said. "I'm proud of the work we did at BikeDenver, and excited to build on it with Bicycle Colorado."
Bicycle Colorado will continue to lead the Denver Streets Partnership, a coalition of allied groups, including WalkDenver, the American Heart Association and the Colorado Cross-Disability Coalition.
---
Streetsblog Denver informs the movement for sustainable transportation and a livable city. Give $5 per month.
---