Denver's New Bus and Train Fares Are the Most Expensive in the Nation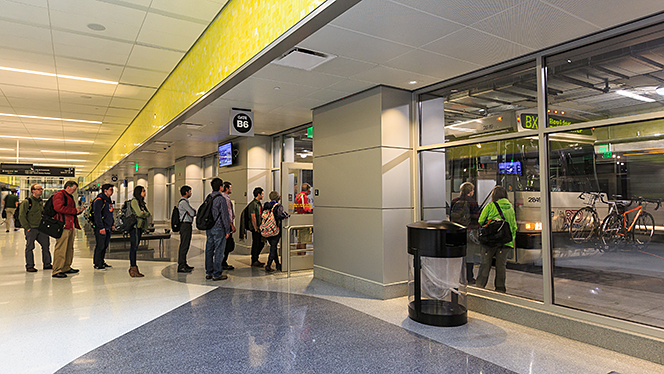 Today, the Regional Transit District raised prices for bus and train tickets, making Denver the most expensive place to ride transit when compared to more than a dozen cities of similar size or larger.
RTD's new adult fare, which now costs $3, up from $2.60, is more than twice the price of bus and train tickets in Austin and Houston, which go for $1.25. Denver's fares will may also hit riders' wallets harder than in New York and San Francisco, where tickets are less expensive and the cost of living is higher.
RTD's regional fares will increase, too, from $4.50 to $5.25, and a ride on the A-Line to the airport will jump from $9 to $10.50.
The price hike arrives after the agency cut service in 2018 and planned more cuts to bus service in 2019. Service cuts translate to buses and trains arriving less frequently, which means riders are less likely to use transit, often hopping into a car instead.
But RTD hopes that revamped discount programs will help to reverse four straight years of declining ridership.
Starting today, RTD will offer a 70 percent discount to all young people between six and 19 years of age. Previously they received a price cut of 50 percent and had to show proof of enrollment in school.
For low-income Coloradoans, a new discount program will launch later this year. It cuts fares 40 percent for those who live at 185 percent of the federal poverty level. (A family of four making about $46,000 or less would qualify, according to federal guidelines.)
RTD considered a more substantial discount for low-income riders, which totaled 50 percent, but in 2017 state legislators rejected a bill that would have provided the agency with $10 million to fund it.
Passenger fares made up 14 percent of RTD's $900 million budget in 2017, while more than 60 percent of its funding came from sales taxes, according to the agency's most recent annual report.
Despite the higher prices, riders will see one new benefit from the new fares: The direction you travel no longer matters. Now a cash fare is valid for three hours, even if you make a round trip.
For more information on the new fare structure, see RTD's website: 2019 Fare Changes.
An earlier version of this story misstated the price of a ticket on the A-Line train to the airport. The new fare is $10.50, not $10.