Solo Driving Dipped Slightly Last Year in Denver While Transit, Biking, and Walking Steadied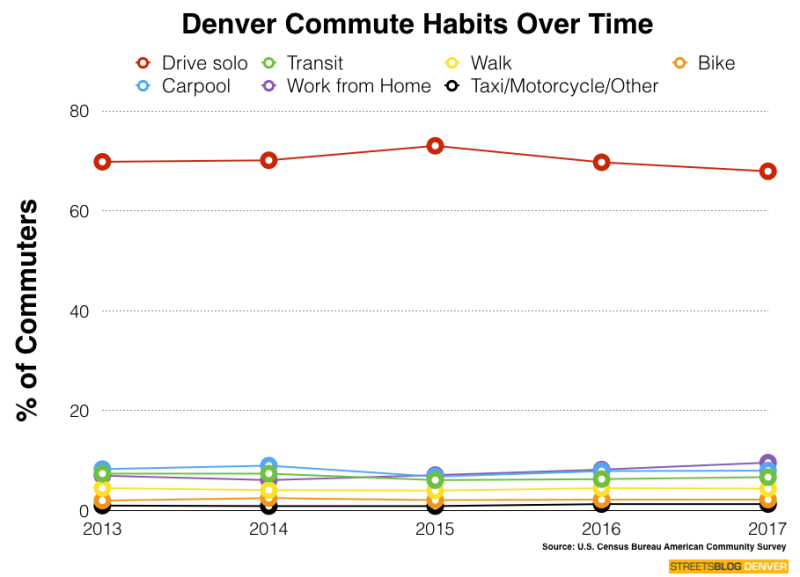 The share of people who drove alone to and from work in Denver fell slightly in 2017, according to new estimates from the United States Census Bureau's American Community Survey, while the percentage of people who walked, biked, and rode transit barely budged.
Solo driving fell by almost two percentage points, to 67.9 percent, compared to 2016. Denver hasn't seen a figure lower than that since the 2008 recession. If the pace somehow continues, Denver would meet the Hancock administration's 2030 goal of cutting single occupancy vehicle commutes to 50 percent.
Transit, walking, and biking did not enjoy such a positive shift, however. The share of transit riders grew .4 percentage points in 2017, but that figure falls within the survey's margin of error. Same with the .1 percent decrease in walking. The share of people bike commuting held steady at 2.2 percent.
Of course, Denver gained nearly 10,000 people during that period, meaning the raw number of people biking and riding the bus and train to work likely grew.