Motorists Break the Law to Save Time. Bicyclists Break the Law to Save Lives.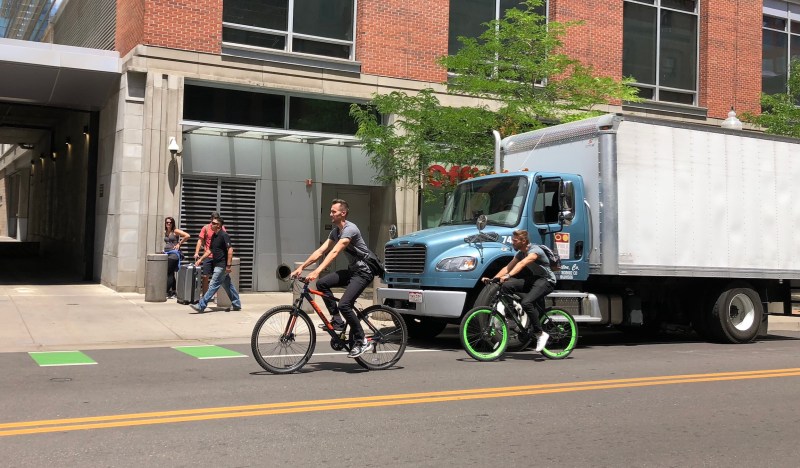 This column is part of Streetsblog Denver's Summer Reader Takeover, where we give you a platform to talk urban transportation. The author's views don't necessarily reflect those of Streetsblog Denver.
It seems like some people who drive hate people on bikes, and there's little cyclists can do about that.
Psychologist Tom Stafford suggests two reasons why. First, while most cyclists responsibly and safely share the road with motorists and pedestrians, drivers tend to remember the people who give bicycling a bad name, serving to reinforce the stereotype that cyclists are jerks.
More interestingly, Stoppard suggests that motorists detest people on bikes because they "offend the moral order" by creating their own rules of the road that drivers can't follow. It's hard to disagree. In May of this year, Colorado legislators passed SB 144, which standardizes language for cities and towns that want to let bicyclists treat stop signs as yields where it's safe to do so. Legitimizing the "Idaho stop," as it's known, is an admittance that the rules of the road were designed solely for motorists.
It's no secret that cyclists tend to ignore traffic laws when appropriate. In a survey conducted by researchers at the University of Colorado-Denver, from a pool of 18,000 cyclists, 96 percent "admitted to some form of law-breaking in the transportation system." So did nearly 100 percent of drivers. As the researchers so aptly put it, "Everybody is technically a criminal."
But here's the rub: The survey found that drivers, safely ensconced in a two-ton metal machine, typically break the rules to save time (77 percent). Most cyclists reported breaking the rules for reasons of personal safety (71 percent).
That doesn't excuse behavior that puts pedestrians or other cyclists in danger (such as riding on sidewalks or stopping up their ears with earbuds), but Denver isn't an oasis for cyclists, even if it seems that way to motorists. One memorable Denver Post headline stated: "Denver is inconvenient, annoying, slow and unsafe for cyclists."
Sums it up nicely.
Chris Gombeski lives in Speer.