What If Denver's Policymakers Treated Public Transit the Way They Treat Private Parking?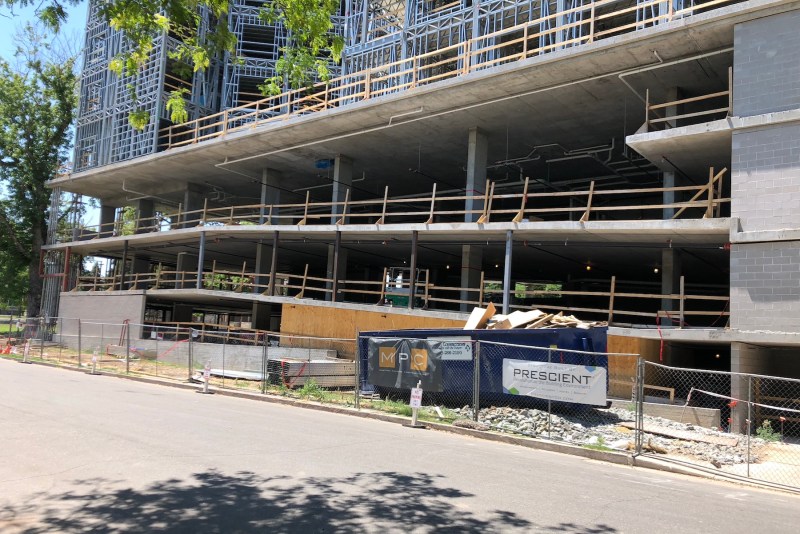 This column is part of Streetsblog Denver's Summer Reader Takeover, where we give you a platform to talk urban transportation. The author's views don't necessarily reflect those of Streetsblog Denver.
Ask anyone why they don't use the bus or the train in Denver and they'll inevitably tell you, "It's not convenient for me and doesn't get me where I need to go."
They're not wrong. I live near downtown in a dense neighborhood between two major arterial roads, and yet the Regional Transportation District has few convenient buses to get me around — none that will get me to my job in a reasonable amount of time.
To combat this issue I propose that every new development include a fee to fund public transportation. Transit is a social good that should benefit everyone. Why not require developers to chip in a little to fund these public services?
Each fee will vary by location and purpose of the development. For example: a multi-unit residence built in an urban edge neighborhood (City Park or Sloan's Lake, for example) would pay $1,500 per unit in public transit fees. A restaurant or bar on a main street (like Colfax or Broadway) might pay a public transit fee of $4,500 per 1,000 square feet.
Of course, I'm not actually making this proposal. If I did, there would be riots and accusations of overburdening developers and consumers. Yet, replace the words "public transit fee" with "free parking space" and that's exactly what Denver demands. In some neighborhoods, Denver's zoning policy requires that apartment and condo buildings have 1.5 parking spaces per unit, while restaurants and bars require 4.5 spaces per 1,000 square feet — at a cost of thousands and thousands of dollars per space.
Does this policy spark outrage? Is it reasonable that the local government forces developers to provide people with "free" parking? Someone has to pay for it. Developers won't forgo money out of the goodness of their heart. Tenants and consumers pay for these spaces – and the entire city pays a price through the social costs of automobile pollution and urban sprawl. The research into how many parking spaces are required is mostly based on disputed estimates, low sample sizes, and data from the last century.
Why do we require private businesses to subsidize the temporary storage of someone's private automobile? Why do we require acres of valuable land, which sits empty the majority of the year, to be devoted to private vehicles?
Requiring a public transit fee would go to a true public good. It would allow transit to be more widespread, convenient, and available to every resident. We are already charged indirectly for "free" parking. Why not charge indirectly for public transit instead?
Anthony Berkley lives in Lincoln Park.