New Contract for RTD Bus and Train Drivers Could Solve Shortage That Strands Riders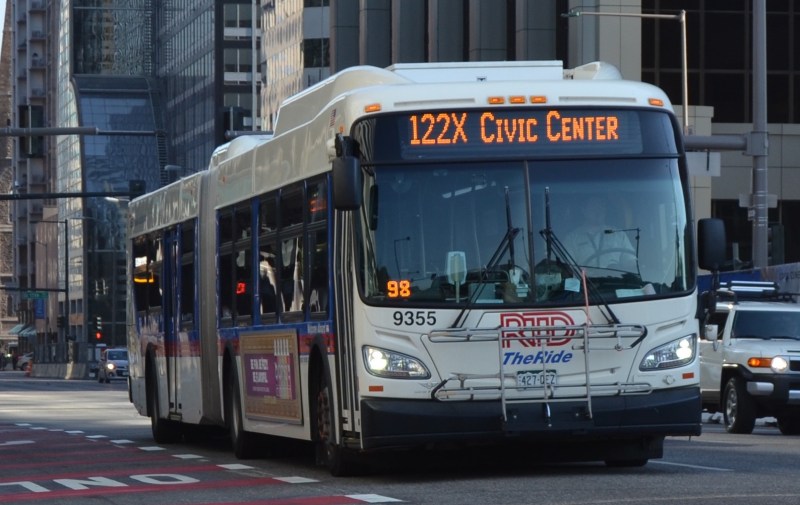 Elected officials and RTD staffers hope pay raises, a heftier benefit package, and more breaks for transit employees will shore up service gaps caused by a severe driver shortage.
RTD hasn't been able to attract and retain bus and train drivers in Denver's thriving job market — it needs 140 more than it has. The result has been stranded riders and overworked employees.
The RTD Financial Administration and Audit Committee approved a three-year contract with the Amalgamated Transit Union Local 1001 on Tuesday, paving the way for its full adoption in two weeks. Directors Ken Mihalik and Natalie Menten were the only no votes, citing the price tag, which will cost the agency an additional $68.6 million over three years. Director Chuck Sisk was absent.
Drivers (and maintenance workers and fare checkers) would receive an 8 percent raise immediately and a 3 percent raise in both 2019 and 2020. The starting hourly wage for drivers would rise to $19.40, up from $17.49.
RTD would contribute $6.2 million more to the employee retirement fund each year under the collective bargaining agreement. The transit agency would also contribute about $1,000 more to each employee's health benefits over the three-year period.
"We think we're gonna be competitive," said RTD Chief Finacial Officer Heather McKillop. "We know that wages alone are not going to get us there because we have a very, very tight economy right now as far as availability of workers period, let alone workers that want to do this particular job."
The agency has been making drivers work more overtime to keep up with service demand as its workforce shrank. That resulted in "limited time with their families and limited free time," McKillop said, and was a major reason drivers wouldn't stay on.
The contract addresses quality of life by limiting the amount of consecutive driving hours and requiring 72 hours notice of "mandated overtime." Operators will no longer be expected to work on both of their days off, either, and they'll get more bathroom breaks.
A union rep did not return Streetsblog's interview request, but 89 percent of the approximately 2,000 members voted for the contract over the weekend, McKillop said.
RTD will advertise the agency as "a good place to work and a great place to launch and further a career," on vehicles, social media, the radio, and in newspapers, spokesperson Scott Reed said.