Cherry Hills City Council Votes for Unfettered Driving Over Kids' Safety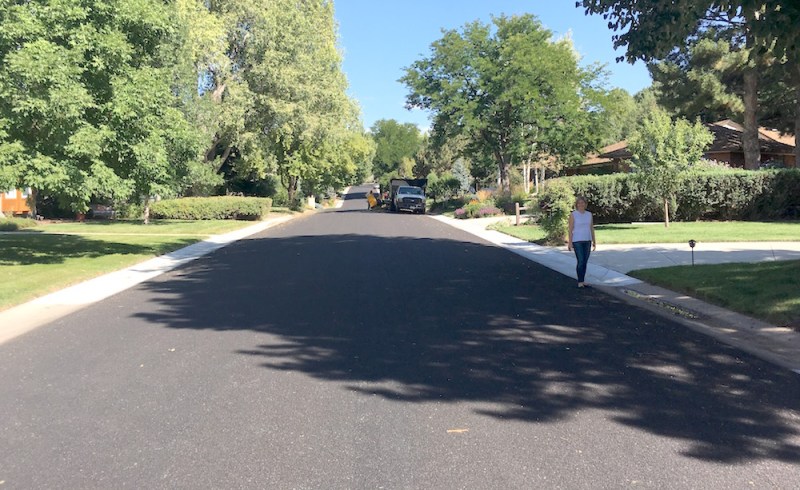 Zach Bishop and Christina Alderfer just want some speed bumps on their street in Cherry Hills so their two boys can play outside without worrying so much about reckless drivers. The Cherry Hill Village City Council has other priorities.
For nearly two years, the couple has run up against red tape and city officials bent on denying their request for traffic-calming — a story Bishop shared with Streetsblog in September. Last Tuesday, the City Council voted 3 to 2 against speed bumps on South Clermont Street.
Council members Mike Gallagher, Earl Hoellen, and Katy Brown — who represents the area where the family lives — voted no. Council members Al Blum and Dan Sheldon voted to build speed bumps. Council member Randy Weil was absent.
"Very frustrating process and one that reinforces the view that entrenched interest and traditional thinking about safety on our roadways trumps data and logic," Bishop said in an email. "We will see our Council member and Mayor at the ballot box in the next election."
More than 80 percent of the family's neighbors signed a petition requesting the speed bumps. Bishop then fought to get the city to conduct two speed studies. About one in ten southbound drivers exceeded the 25 mph speed limit (speeding was less prevalent among northbound drivers). In the eyes of city officials, these results didn't justify speed bumps.
Instead of treating speed control devices as a default preventive safety measure on residential streets, Cherry Hills relies an old traffic engineering standard called the 85th percentile rule, which holds that no change is necessary if 85 percent of drivers don't exceed the speed limit by at least 5 mph.
Council members cited that rule to justify their no votes. Records of the meeting also yielded these excuses: Parents won't want the speed bumps after their kids grow up; people who don't want speed bumps in front of their house shouldn't have to endure them because others do; speed humps won't prevent texting and driving.
The goose isn't cooked yet — the Council okayed a third speed study. This one would measure driver speeds on three days instead of just one.
Meanwhile, Bishop and Alderfer are prepared to foot the $3,300 cost of the speed bumps, if only their local government would let them.