Starting Next Week, Streetsblog Denver Will Publish Some Articles in Spanish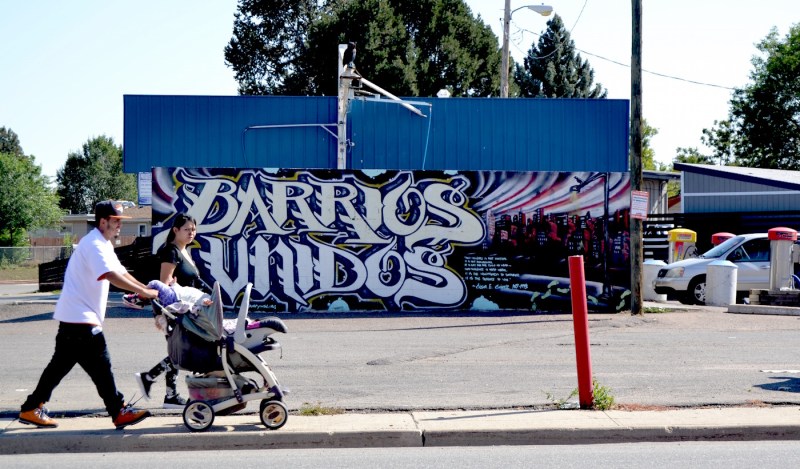 The movement for better walking, biking, and transit deserves news coverage that reaches all Denverites, including people who don't speak English as their first language. That's why Streetsblog Denver will start publishing some articles in Spanish next week.
About 126,000 people in Denver speak Spanish, according to the U.S. Census Bureau, and about 38 percent of Denver's Spanish speakers don't understand English well.
No matter what language you speak, transportation policy matters. Unreliable buses can spell the difference between picking the kids up from daycare on time or an hour late. Parking requirements can cost residents a bundle in rent. Traffic-induced pollution from mega-projects like the planned I-70 expansion come at a cost to everyone's health. And dangerous, high-speed streets put us all at risk.
Neighborhoods that have historically been marginalized by car-centric transportation policies are often home to a higher concentration of Spanish speakers than the rest of the city. Take Globeville, Elyria, and Swansea, where the Colorado Department of Transportation wants to expand the interstate through majority-Latino neighborhoods. Or Athmar Park, Ruby Hill, and Westwood, where the city's deadliest street doubles as a Main Street for homes, businesses, and transit.
We want to provide access to our content for all Denverites so everyone is better informed about how to improve walking, biking, and transit in our city. That's why we're teaming up with the Westwood-based Community Language Cooperative to translate articles into Spanish.
This is a bit of an experiment for a small nonprofit news organization like Streetsblog Denver, made possible with the generous support of Mile High Connects. So bear with us as we test out and refine this process. There will be some lag between publication in English and Spanish, and right now we don't have the resources to translate every article. Our long-term goal is to provide more consistent and robust dual-language content over time. For now, to access articles in Spanish, just click "En español" in the menu at the top of the page, or use the drop-down menu on your mobile device. We'll also publish the articles on the site's front page.
In the early going, especially, we want to hear from readers about how we're doing with our posts en Español and what we can improve as we move forward. You can email the editor or @ us on Twitter and Facebook.
Thanks for reading.