The 2017 Colorado Bicycle Summit Is "Bigger Than the Bike"
The annual Bicycle Colorado conference will touch on inclusivity, equity, and how biking can move people forward.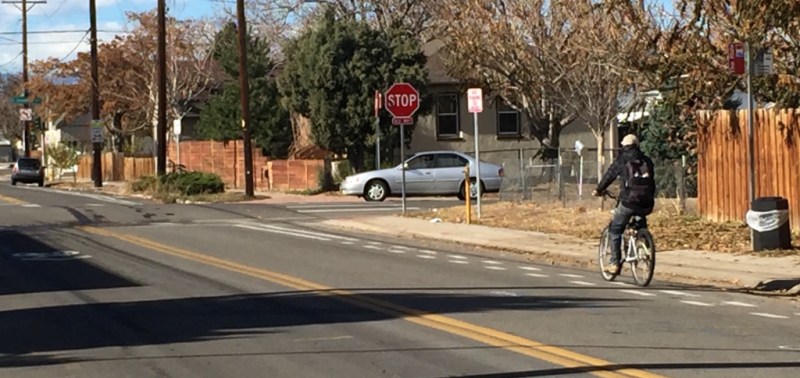 Biking isn't just a recreational activity or a fun and efficient way to get around. Biking can mean independence, a healthier life, and can be a tool for economic development — but it's not always accessible to everyone.
This year's Colorado Bicycle Summit, themed "expanding and exploring," will convene transportation experts, advocates, students, and everyday Coloradans in Denver to examine how biking can improve communities. The annual conference, held by the statewide bicycle advocacy organization, Bicycle Colorado, is Monday, October 2. Registration is still open.
"We recognize that Colorado is a great place to ride a bike, but there are still a lot of opportunities to expand who rides a bike, where they ride a bike, and why they ride a bike," said Rachel Hultin, active transportation manager with Bicycle Colorado. "Sometimes biking is bigger than the bike. We've got inspiring people telling stories about real differences they're making in their community, and it turns out the bike was the best way to accomplish that… like developing leadership skills in young women, activating trails for economic development, and helping people go further without their cars with E-bikes."
This year's keynote is Veronica O. Davis, co-founder of Black Women Bike, which aims "to build community and interest in biking among black women through education, advocacy and recreation." Davis, an engineer, also started a consulting company aimed at making urban planning more inclusive.
"She's really been a game changer around equity in active transportation," Hultin said.
The Bicycle Summit is hands-on, with workshops that cover equity, youth, the bike industry, tourism, advocacy, and trails, among other opportunities. It's a packed day — check out the full agenda to get a better idea.
Discounts are available for students, but there's a limited number. To see if your organization qualifies for a discount, email rachel@bicyclecolorado.org.