Dan Grunig to Step Down as Bicycle Colorado Director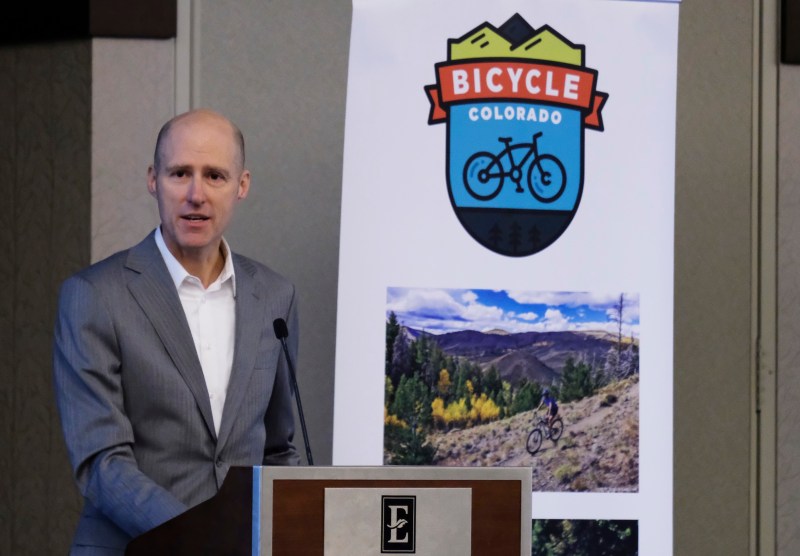 After 15 years running the state's biggest bike advocacy operation, Dan Grunig is stepping down as executive director of Bicycle Colorado. The organization is searching for a new director, with Grunig expected to stay on until December.
Under Grunig's leadership, Bicycle Colorado has helped 80,000 kids bike safely to and from school by securing funding for and administering Safe Routes to School programs. Among its other victories, the organization convinced RTD to allow bikes on trains during rush hour and beat a bike ban on public streets in Blackhawk. Bicycle Colorado is currently working to maximize the impact of Governor Hickenlooper's four-year, $100 million initiative to improve bicycling in Colorado.
"It's just time for a change," Grunig told Streetsblog. "We're in a good position. We'll find somebody good."
Bicycle Colorado's program areas range from legislative advocacy to win state funding for bike infrastructure to educational programs, like teaching refugees who weren't allowed to bike in their home countries how to ride.
Last year Grunig created a position solely focused on improving cycling conditions in Denver, which he called a "big step."
"We're really proud of the progress Denver's making and the groups of partners we're working with in Denver around more than just bicycling — around really solving Denver's transportation issues," Grunig said. "And I think it's gonna pay off in this city for years and years to come."
Other Colorado towns and cities look to Denver, so the city has to lead, he said. Grunig says he sees a "tipping point" coming, when low-stress bike networks are the norm and people won't have to think twice about whether it's safe to ride to work or the grocery store. They won't need a special route or an app to tell them where to go, he said.
"We joke that the job of advocates is to work ourselves out of a job… until you're not needed anymore, until it becomes mainstream," Grunig said. "We got a ways to go to reach that point, but we're taking a step closer every day."
The search for a new executive director will ramp up soon, with Bicycle Colorado posting a job description in the coming weeks.