Councilman Kashmann Wants More Funding for Sidewalks in the November Bond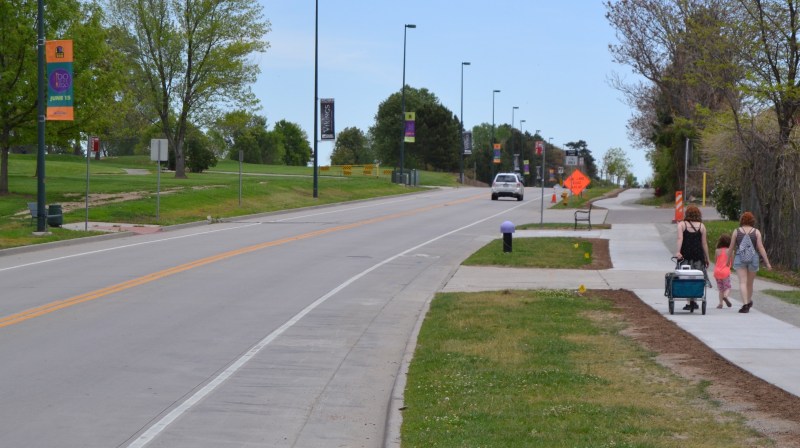 Denver City Councilman Paul Kashmann wants more money for sidewalk construction than Mayor Michael Hancock allotted in his list of projects that would receive funding from the bond measure up for a vote in November.
Hancock's list [PDF] includes several projects with some pedestrian infrastructure, but the line item dedicated to general sidewalk construction comes in at $30.7 million, far less than the $600 million needed to close gaps and bring the citywide pedestrian network up to snuff.
An executive committee had recommended Hancock spend $41.9 million on sidewalks, but he pared it down by $11 million. The total bond is worth $937.5 million, with $415.5 million earmarked for transportation.
"What I need to hear at some point is what the wisdom was in chopping all of that money off of sidewalks, because we don't have the alternative funding stream at present to bring money in to install or repair sidewalks" Kashmann said at a council hearing Monday. "We've got kids all around the city walking in the street to get to school because we don't have sidewalks."
The allocation to sidewalks would be less of a problem if Denver had a coherent citywide policy to maintain the pedestrian network. But that's not the case — the city relies on private property owners to build and maintain public sidewalk infrastructure. Not every property owner has the means to cover that cost, and the city doesn't enforce the rules in any case. That's why Denver is missing sidewalks on more than a quarter of its streets.
Kashmann led the push to create a better funding stream, but that process has stalled, meaning the bond is the only potential source of public funds for sidewalks on the table right now.
There's $50 million of unidentified "contingency" money in the bond right now, which could offer some wiggle room for more sidewalk funding. Based on Monday's conversation, it doesn't seem like Council members have an appetite to lower the $101 million allocation to catch up on neglected maintenance in order to fund sidewalks, but that's technically a route they could take.
Monday's hearing was the first of two before the City Council will vote on a final project list. Kashmann hasn't decided whether to file an amendment to change the list, he told Streetsblog. That will depend on the outcome of a meeting with the Hancock administration next week, where he'll be seeking assurances that the bond funding for sidewalks will prioritize areas near schools, and that future general fund revenue will go toward sidewalks.