Denver Business Journal Poll Welcomes Our Bike and Bus Overlords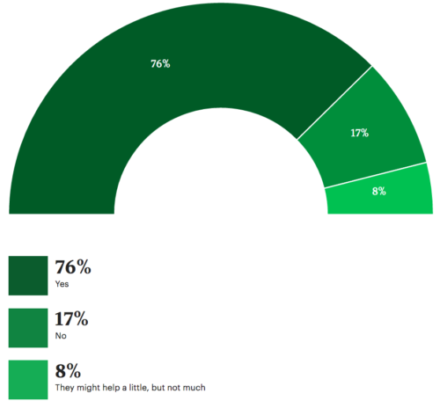 Whenever the city starts talking about laying down more bus lanes and bike lanes, you can count on Denver Business Journal editor Neil Westergaard to get on the case and let his readers know that 70 years of auto-centric planning is not enough.
Which is why the results of a completely unscientific poll on the Business Journal's website are notable. The Journal asked its readers the following:
Denver is installing protected bike lanes and restricting cars in bus lanes 24-hours a day, but it will reduce lanes for other traffic. In addition to the soon-to-be installed Broadway buses only lane, plans are being developed for buses only lanes on Speer Boulevard, 1st Avenue, Alameda Avenue and Leetsdale Drive all the way from Broadway to Mississippi Avenue.

Are more buses only and protected bike lanes the answer to congestion woes?
As you can see, 76 percent of poll takers don't share Westergaard's vision of a cars-only Broadway.
Online polls are not a real gauge of public opinion, and anyone could vote in this one, not just DBJ subscribers. (Streetsblog was sure to let our followers know about it.) But it says something that a publication that's been trying to gin up opposition to 21st Century street designs has found so few sympathizers for that position.
Ominous news for certain editors who dread the impending era of convenient transit and safe bikeways.