City Council Calls for Creation of Stand-Alone "Mobility" Department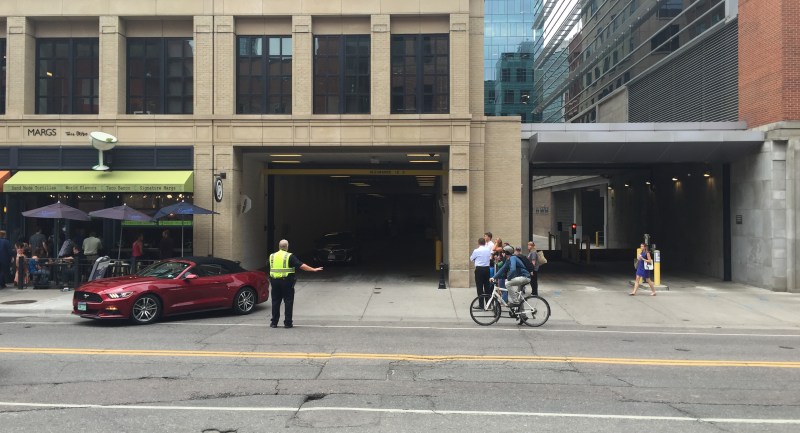 Affirming the importance of moving people, not just cars, the Denver City Council will seek to create an "Office of Mobility," according to its latest policy and budget priorities, released yesterday.
Denver does not have a transportation department — transportation policy is instead one aspect of the Denver Public Works portfolio. That's not the case in most major American cities, which have a separate department that crafts streets and transportation policy.
These city transportation agencies think about a lot more than just paving streets — they design and manage streets to meet broader city-building goals, like reducing traffic injuries, or accommodating growth while cutting traffic. That's why Oakland recently decided to establish a stand-alone transportation agency.
"We really need to put mobility at the top of our list of priorities, and right now it's all taken care of under the umbrella of Public Works, who also plows streets and picks up trash and builds drainage projects," City Council Member Paul Kashmann said. "We just think it needs to be a cabinet level department with a true visionary at the head."
Denver Public Works Executive Director Jose Cornejo "does a great job," Kashmann added, "and the people on his staff assigned to mobility do good work as well. But I really think this needs to be a top priority, the out-of-the-box thinking that I think Denver needs right now."
Kashmann and Council Member Mary Beth Susman suggested a separate department during the City Council's annual retreat earlier this month. City Council President Albus Brooks expressed interest in the idea back in 2015, after seeing the benefits of Seattle's then-newly-formed transportation department.
To create the new agency, Mayor Michael Hancock would have to sign on. Kashmann said he and Susman presented their ideas to Hancock last month and that "it's something he's been thinking about."
"Whether he's ready to pull the trigger or not, I don't know," Kashmann said.
The department would oversee transit development and pedestrian and bicycle infrastructure. Kashmann noted that the council chose to call it a "mobility" department because people relate "transportation" solely to automobiles.