Making Colorado's Transportation System Work for People, Not Cars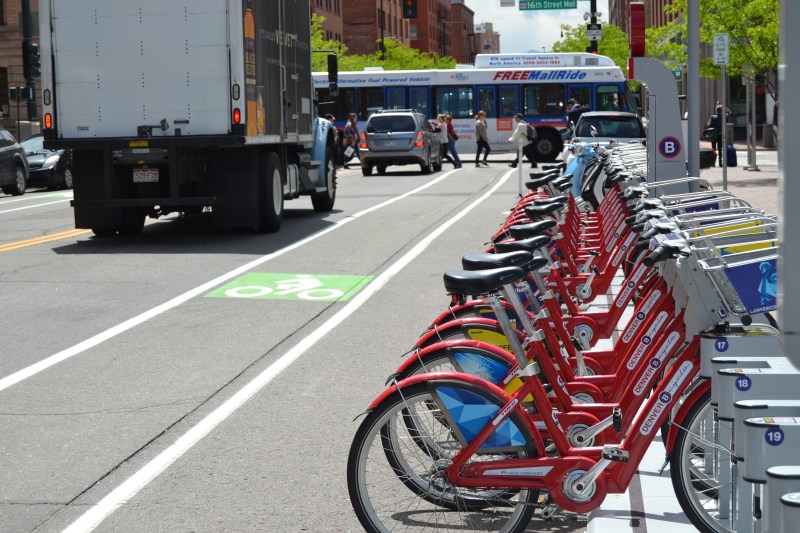 Transportation policy is a hot topic in Colorado right now. Governor John Hickenlooper has transportation funding at the top of his 2017 to-do list. Mayor Michael Hancock wants a bond that could fund transit, pedestrian, and bicycle infrastructure. And Colorado DOT Director Shailen Bhatt is investing millions in automated vehicle tech (for better or worse).
What remains to be seen is whether this transportation spending will be put to good use. Will policy makers chart a course for driverless vehicles that reduces car traffic? Will the Hancock administration follow through on its talk and build truly protected bike lanes, good walking infrastructure, and useful transit? Will these investments reverse the trend of rising traffic deaths?
The advocates at Bicycle Colorado want to keep sustainable transportation at the forefront of the statewide conversation — and make sure the frenzy over "emerging technology" doesn't drown out biking, walking, and transit — with an event February 6 called "Moving People Forward."
"We're using a transportation system from the 50s that focuses on moving cars," said Bicycle Colorado Denver Director Piep van Heuven. "Bicycle Colorado's goal through the Moving People conference is to have people be the focus of planning, funding, and building our systems as we enter a new transportation revolution.
"Transportation systems dictate so much that impacts our lives. Our health, environment, local economies, safety, and quality of life all benefit as mobility opportunities increase. ​Biking, walking and transit are core components of transportation, and need to be at the center of the current rapid evolution of transportation-related technologies."
Former Vancouver planning chief Brent Toderian will keynote the one-day conference. Toderian is a thought leader on cities and urban transportation who is "highly sought after as an advisor to cities, governments and best-practice developers across the globe," says Bicycle Colorado.
Hickenlooper, Hancock, and Bhatt will all be on hand. With all the money they dedicate to traffic-generating projects like widening I-70 and Federal Boulevard (while Denver's bike plan remains underfunded), hopefully they heed Toderian's mantra: "The truth about a city's aspirations isn't found in its vision. It's found in its budget."
Bicycle Colorado expects about 300 people. You can register online to attend (and if you work at a non-profit, ask about a discount).