Traffic Violence Report: Drivers Killed 2 Motorcyclists, Bringing Total Fatalities to 61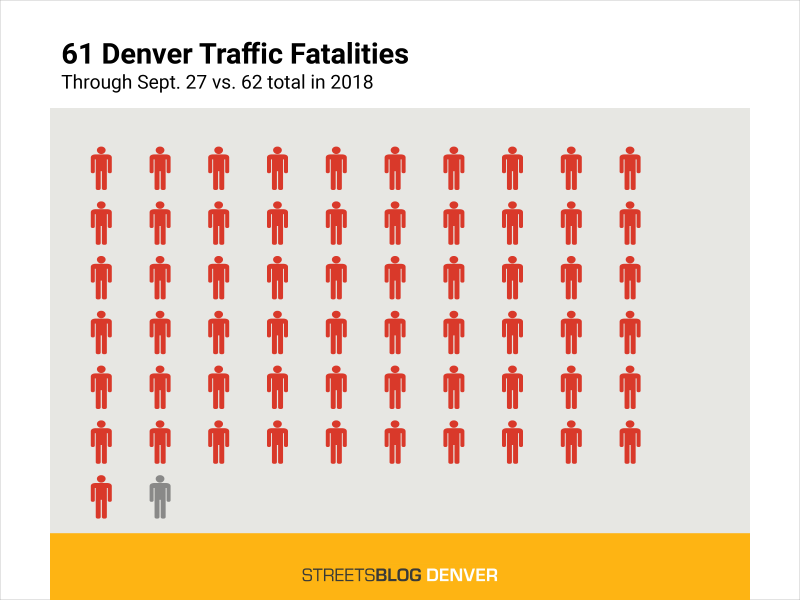 ---

Streetsblog would like to thank The O'Sullivan Personal Injury Law Firm for supporting this series. Financial contributions do not influence our content. See our editorial policy.

---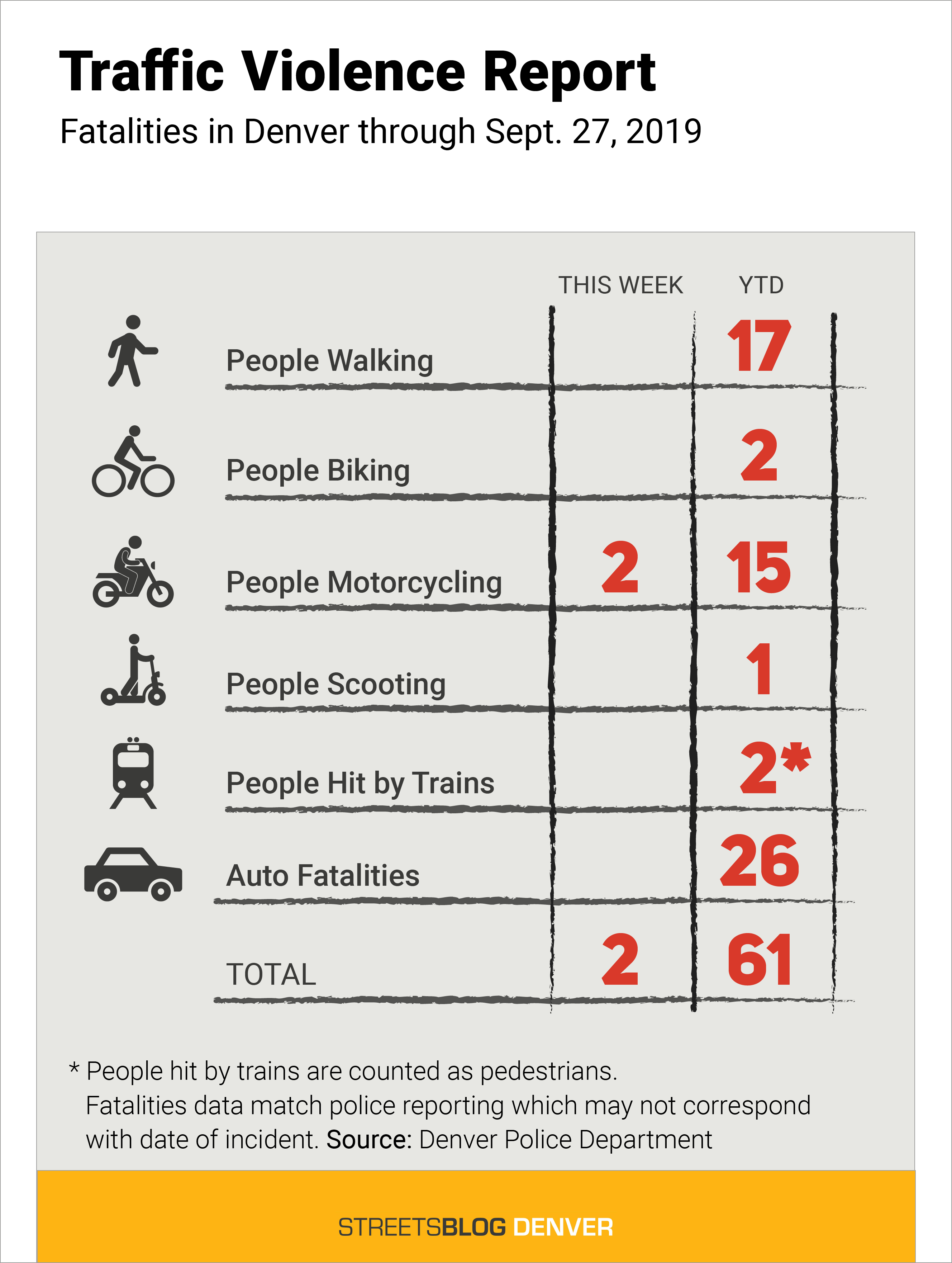 Fatalities Update
This week the Denver Police Department reported that drivers killed two motorcyclists. The total number of traffic deaths reached 60 so far this year, one less than the 62 killed on Denver streets in 2018.
A driver killed Chris Bennett, a motorcyclist, on Sept. 25. Image: Motorcycle Racing Association

A driver killed motorcyclist Chris Bennett, 29, on September 25 in a crash near Denver International Airport. Bennett was a member of the Motorcycle Racing Association, which published an obituary. Police charged the driver with careless driving resulting in death.

A driver killed an unnamed motorcyclist September 27 at Park Avenue West and East 17th Avenue near Downing. Police charged the driver with vehicular homicide.