Traffic Violence Report: Cycling Community to Remember Deaths & Demonstrate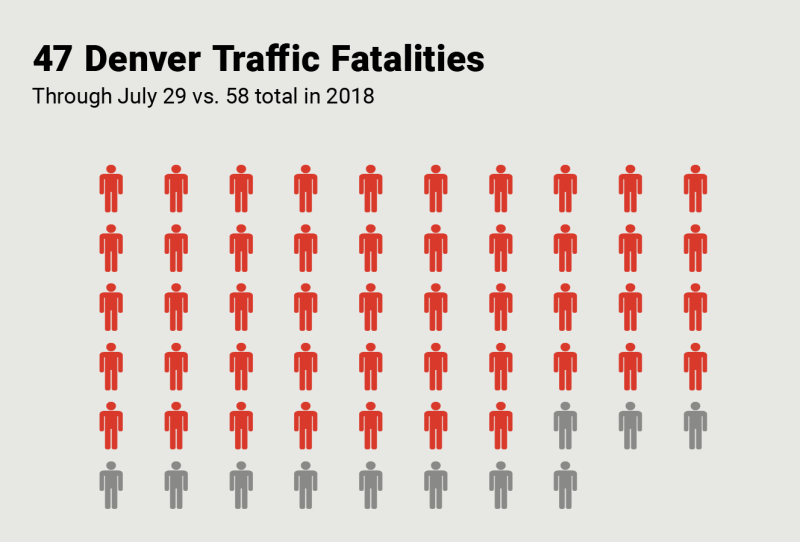 Streetsblog would like to thank The O'Sullivan Personal Injury Law Firm for supporting this series. Financial contributions do not influence our content.
---
Four new traffic fatalities bring the number of people killed on Denver's streets this year to 47. Bicyclists and street safety advocates have organized three events to remember those lost and protest unsafe conditions for vulnerable road users.
From the Denver Police Department:
Pedestrian Matthew Irey died July 15 after a driver crashed into him. Charges were declined.
Motorcyclist Juan Moreno-Arce died after a driver hit him. The motorist was charged with careless driving with death.
Bicyclist Alexis Bounds died after a driver crossed into a bike lane and hit her on July 24. Police charged the driver with careless driving with death.
Alayah Harbin, a four-year-old child, died July 20. Shaquea Smith caused a crash in a vehicle in which Harbin was a passenger. Smith is a habitual traffic offender with a 2011 DUI conviction. She was charged with vehicular homicide, vehicular assault and driving under the influence.
Bicycle community will remember and protest deaths