Thanks for Making Streetsblog Denver's First Chapter a Success. Look Forward to the Next One.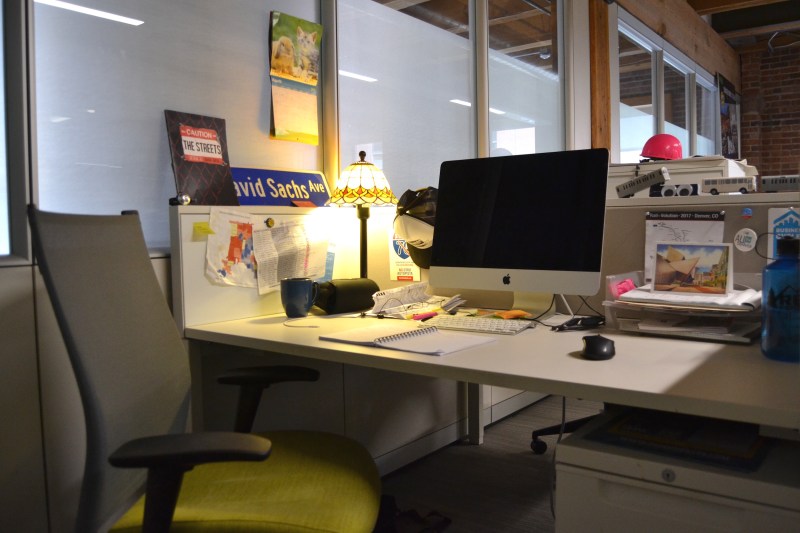 Today is my last day at Streetsblog Denver.
I founded the website in 2015 with the help of several people who believe in the power of original reporting and commentary to change how we think about our growing city. People who thought it worthwhile to defy the headwinds of car-centric planning and show decision-makers why turning the ship urgently toward walking, biking, and transit is the only sustainable way forward.
Some of those decision-makers are elected officials who've used Streetsblog's reporting to make the case for new policies and projects, or educate constituents on why these problems matter. That's not to say pols categorically enjoy Streetsblog stories, which, if we're doing our job, can make them think twice about their choices.
Streetsblog has filled a void in the media landscape, and will continue to do so. Traditional news outlets are decision-makers too. This website aims to correct the record when they're wrong and lift them up when they take the bike lane less traveled. When an entire city is designed around moving as many cars as possible, it's unsurprising that most of our institutions accept the car-first status quo as an eternal sentence.
But it's not. Policy and funding decisions can change how our city works, which leads me to the best decision-makers of all: readers and advocates.
Streetsblog exists and will continue to exist because you care about creating a city for people. You donate your money, which is necessary and humbling. But you also donate your energy, time, and attention to advocating for change. You read, understand, and share content that moves the needle toward a more human-scaled city.
Thank you!
And thanks to our many funders — foundations and individuals — and the Streetsblog Denver Advisory Board for its consistent support and guidance.
I'll be passing the baton to a new editor and executive director soon, hopefully later this month. In the meantime, you can expect to see the daily headlines every day. They won't skip a beat. We'll also continue to syndicate national stories.
And I'm not going far. Starting Monday, I'll be the city government reporter at Denverite.
One last thing: Our streets belong to everyone. They're public, and that's never been up for debate. The question is, do they serve everyone? The answer is obviously no. So while it's tempting to think this is solely a bike blog, or a bus blog, or a pedestrian blog, the truth is, this is an e-scooter blog.
Just kidding. This is a pro-city publication. Smart, 21st-century urban transportation policy is a means to a more livable city, not a means to tribalize people by how they move around. Thanks for understanding that, and thanks for reading.