Watch This Video and Crush Your Anxiety Over Taking a Bike on RTD Buses and Trains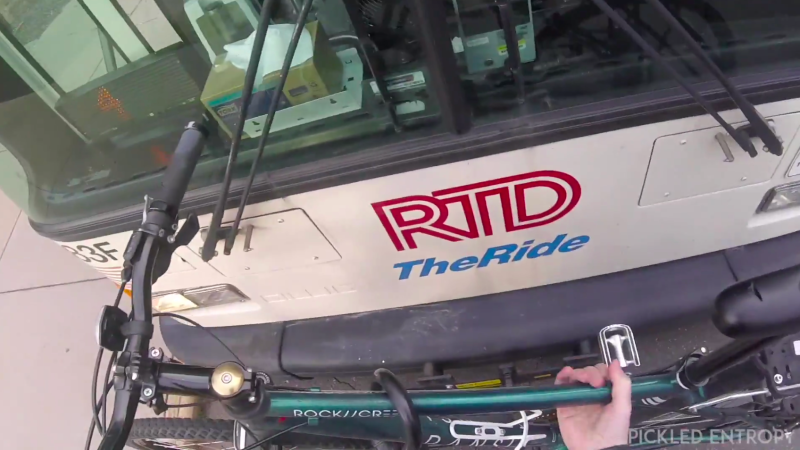 It can be scary to load your bike on the bus or train if you've never done it before.
What if you fumble it and the bus driver has to come help you and your fellow passengers are mad because now they're gonna be late and you have to literally face them and they boo you?
Chris Jones aka Pickeled Entropy has done Denver a public service with an instructional (inspirational?) video that should ease some fears:
Unfortunately, this video won't add any space for bikes to snug light rail cars. And it won't add bike racks, which are often full, to RTD's buses. (I recently asked a bus driver why they don't have room for more bikes, and she said they make it too difficult to take tight turns. Yet Seattle's buses have room for three bikes, just sayin'.)
But hopefully this how-to gives you a little extra confidence if you need it!