Cyclist Killed By Hit-and-Run Driver on June 23 Identified as Xavier Frétard, 37
Kendal Gilkey, 33, struck and killed Frétard on Speer Boulevard, then drove away. Frétard was the third person killed while biking on Denver streets this year.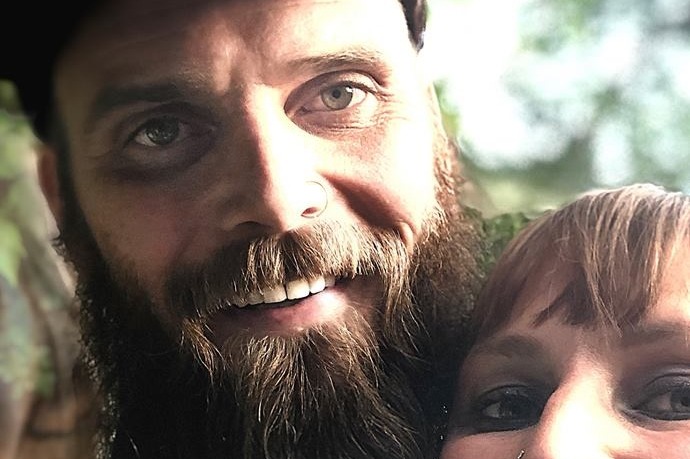 The Denver Police Department has identified the victim of a June 23 hit-and-run crash as 37-year-old Xavier Frétard of Manitou Springs.
Frétard was biking east on Speer Boulevard just east of Logan Street a little before 2 a.m. when Kendal Gilkey plowed into him from behind "at an unknown speed" with his Dodge Charger, according to a police report.
The impact sent Frétard flying forward. He died at the scene.
Gilkey drove away but police found and arrested him nearby. Last Friday, Denver District Attorney Beth McCann filed seven charges against Gilkey, including vehicular homicide involving a DUI, leaving the scene of an accident, reckless driving resulting in death, and driving without a license or insurance.
Heartbroken friends remember Frétard as an independent-minded artist. Born in France, he moved to Colorado about 15 years ago, according to a tribute in the Colorado Springs Independent by his friend Matthew Schniper.
"He was charismatic, infectiously funny, poignantly deep, and artful in everything, including a paint job on his car so strangers could leave chalk notes or drawings on it," Schniper wrote. "Now, Xavier's warm spirit lives on in our hearts. I imagine my friend pedaling stylishly across that next great stage. I can see his smile through his beard and that wild look in his eyes as travel calls."
Condolences also poured out on a website for a memorial fund set up in Frétard's name. "When Xavier was born the world became a better place," the website states. "With a contagious laugh erupting from his throat he created fun and unconditional love in every country, city, and continent he visited. Xavier's appetite for making the world a better place is clearly seen in us, his community and family."
"A truly terrible loss for everyone that knew him & those that never had the opportunity," wrote Melanie Nordman.
Donations to the fund will benefit Sea Shepherd, a nonprofit aimed at conserving marine wildlife that was "beloved" by Frétard, according to the GoFundMe page.
Frétard was in Denver visiting friends when he was killed, according to Schniper. He was the third person to be killed while biking on Denver streets this year. One bicyclist was killed on city streets in 2017.
Gilkey will appear in court July 11 for his second advisement, according to the DA's office.