Denver Drivers Have Killed 4 People Walking and Biking Since May 30. Police Still Haven't Said What Caused the Crashes.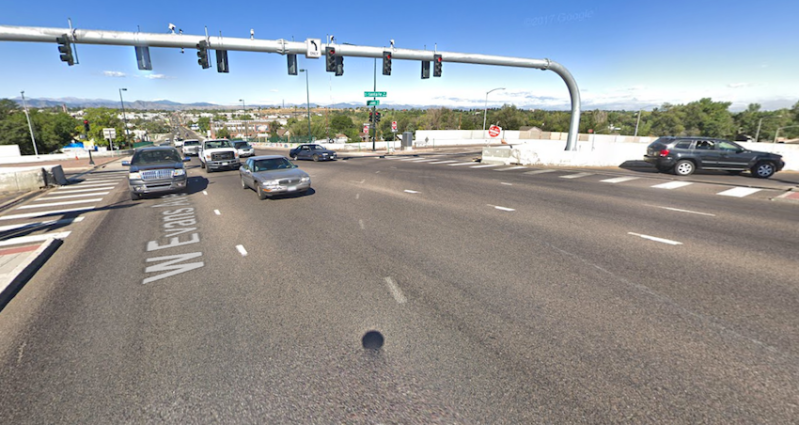 It's been a deadlier-than-usual two weeks for people walking and biking in Denver. Yet the Denver Police Department still hasn't released basic information on crashes that claimed the lives of five people since May 30.
Streetsblog has requested police reports and information on motorist speed and who had the right-of-way at the moment of impact, but Denver PD has not provided those specifics.
"It all depends on when the investigations conclude," a police spokesperson said in an email.
Two weeks after the first death in this rash of traffic violence, here's the extent of what we know…
On May 30, a little after 5 p.m., an unidentified driver hit a woman walking near the intersection of 15th Street and Welton Street downtown. The Denver medical examiner identified the victim as Elsie Steffany, 55. Steffany was crossing the street — which one, we don't know — and suffered serious head trauma, according to a Facebook post from her daughter. She died June 1 from her injuries.
Also on May 30, an unidentified driver killed a person walking near Martin Luther King Jr. Boulevard and Leyden Street a little after 10 p.m., according to Denver PD. The Denver medical examiner identified the victim as David Williams, 55, who died from "blunt impact." That's all we know.
On June 6, an unidentified driver struck and killed cyclist Mamady Kande, 56, at about 11:30 a.m. ear Santa Fe Boulevard and Evans Avenue. The cause of death was blunt force, according to the medical examiner. Was the driver distracted? Speeding? A week later, the public has no idea.
On Monday, near 25th and Federal, an unidentified driver struck and killed a person walking, and that's the extent of what we know.
It's been more than two years since Mayor Michael Hancock said his administration would take traffic deaths seriously. And any serious attempt to prevent fatalities has to include a reliable, transparent crash investigation protocol that informs people about the causes of deadly crashes.
But weeks after these crashes, we don't know what precipitated them. We just know that the powers that be want us to wear Day-Glo after dark.
Based on wrong information provided by Denver PD, this article originally stated that five people walking and biking were killed. It has been corrected.