Remembering Victor Barela, Killed While Walking By a Hit-and-Run Driver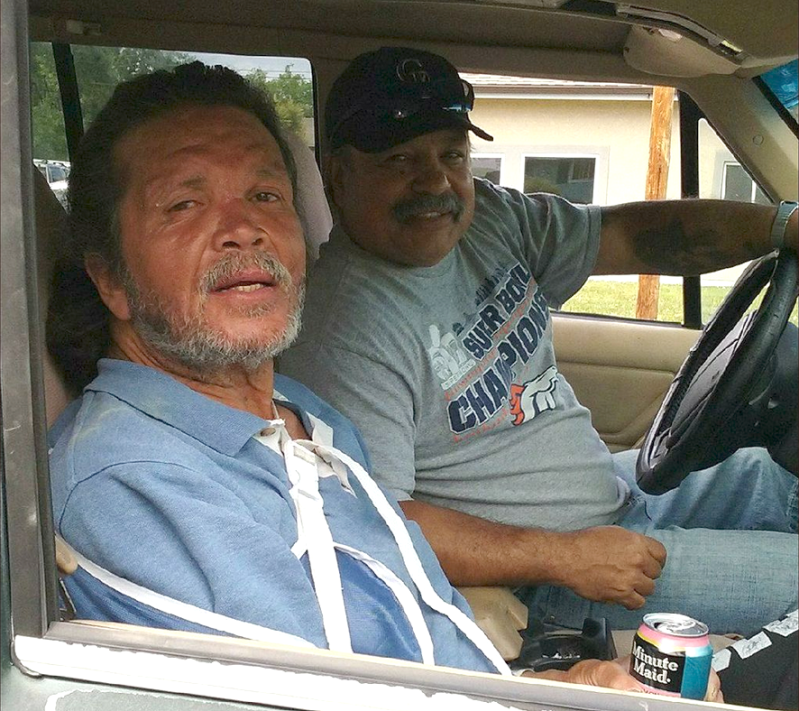 Victor Barela was crossing the street at Evans Avenue and Bryant Street a little before 1 a.m. on May 25 when a driver hit and killed him, then drove away. The Denver Police Department arrested 22-year-old Isaac Paz in connection with the crime.
Barela was the third pedestrian killed by a motorist in Denver so far this year. Denver PD has yet to respond to Streetsblog's request for a police report and for more details about the crash.
What we do know is that Evans is a speedway with five lanes (including the middle turn lane). The intersection in the College View neighborhood where Paz killed Barela has no painted crosswalks, stop signs, or other treatment to give pedestrians a safer crossing, despite the presence of a nearby elementary school, Strive Prep Ruby Hill.
On Facebook, Barela's friend Stevie Marquez and others shared their grief.
"It is with heaviness on my heart and tears in my eyes that I must announce the loss of my best friend and almost Brother, Victor Barela," Marquez wrote. "He was killed by a cowardly hit and run driver just the other night. I had just seen you, Bro, two days before. May the Lord have Mercy. I love you, brother."
"R.I.P. Uncle Victor Barela!" Aaron Barela posted. "I just seen you Uncle! I'll miss you!"
"He would sit on my porch and we used to have many talks," wrote Benita "Mimi" White. "He will be missed."
Streetsblog will update the post as we receive more information.