Don't Believe the Hyperloop
It's easier for elected officials and CDOT to hype a silver bullet fantasy than to enact politically challenging policies that will actually solve transportation problems.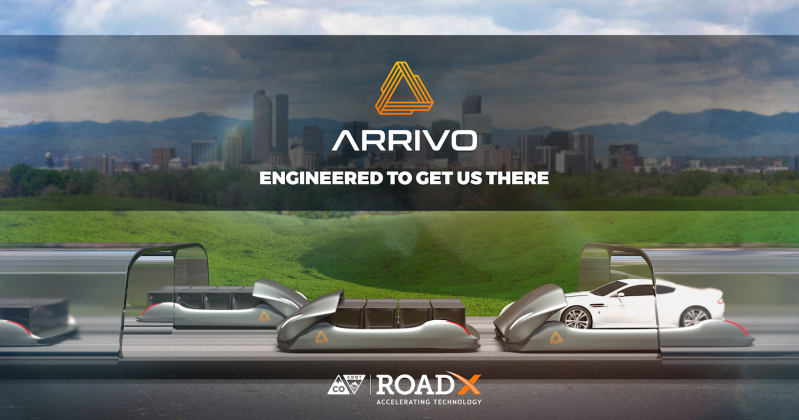 In April, Angie Schmitt wrote an article for Streetsblog USA headlined, "Is Your Local Government Falling for the Hyperloop Fantasy?" Fast forward a few months and Coloradans are nodding furiously.
The Colorado Department of Transportation is helping two private companies — Hyperloop One and Arrivo — with untested transport tech that will purportedly sling people and goods along at speeds between 200 and 700 mph.
Earlier this year, CDOT teamed up with infrastructure consultant AECOM, the City and County of Denver, and the City of Greeley to apply to Hyperloop One's "Global Challenge." The consortium pitched a $24 billion, 250-mile "Rocky Mountain Hyperloop" system that would carry 28 million trips a year by 2020 [PDF]. No joke.
Hyperloop One selected CDOT's proposal as one of 10 finalists. That means CDOT is now devoting staff time to explore the feasibility of an electrified vacuum tube between Cheyenne, Pueblo, and Vail, with a stop at Denver International Airport. Pods with people inside would reach up to 700 mph.
CDOT spokeswoman Amy Ford told Streetsblog the agency is "sober" about the challenges of the project, and that Hyperloop One now aims to merely break ground by 2021.
Apparently one novelty agreement to build wildly unrealistic transport technology isn't enough for CDOT.
Last week the agency announced a partnership with Arrivo, which claims its magnetic levitation track will herald "the end of traffic." Arrivo says it will safely operate at 200 mph and is aiming to cover shorter distances than Hyperloop One.
A marketing video the company put out last week pictures the system as a high-speed conveyor belt for cars along the freeway.
You may have some questions at this point.
Like, what's the appeal of getting flung around a highway median at nauseating speed?
And aren't those Arrivo vehicles pretty big and bulky? Won't they create the same congestion problems as cars? How does that help cities, where safe walking conditions and spatially efficient transit vehicles are the key to moving large numbers of people?
Whatever the answers, CDOT is going to pay to find out. Ford said the agency has committed $200,000 in taxpayer dollars to study the Hyperloop One and Arrivo concepts.
But the problem is bigger than the $200,000. The fact that Colorado agencies are spending any time and attention on these fantasies is a sign of how unserious they are about solving real-world transportation problems.
To help city residents get where they need to go, Colorado needs to prioritize buses and trains. We need to encourage compact development patterns where walking and biking are convenient options.
These things aren't always easy, but they're proven to work. The same can't be said for what Hyperloop One and Arrivo are peddling.
By the way, some useful background: Arrivo is run by Brogan BamBrogan (yes, his legal name), who co-founded Hyperloop One but split with his former partner, Shirven Pishevar. BamBrogan sued Hyperloop One, alleging assault and labor law violations, according to Wired.
Hyperloop One's countersuit claimed BamBrogan and his crew stole company computers and proprietary data, and even forged a Twitter account to make Pishevar and Hyperloop One look bad. Both sides settled out of court for an undisclosed amount of money.
Governor Hickenlooper, Mayor Hancock, and CDOT have three words for these startups: Welcome to Colorado!
An earlier version of this article incorrectly referred to the agreement between CDOT and Arrivo as a "contract."