Getting to Know Eulois Cleckley, Hancock's Choice to Head Denver Public Works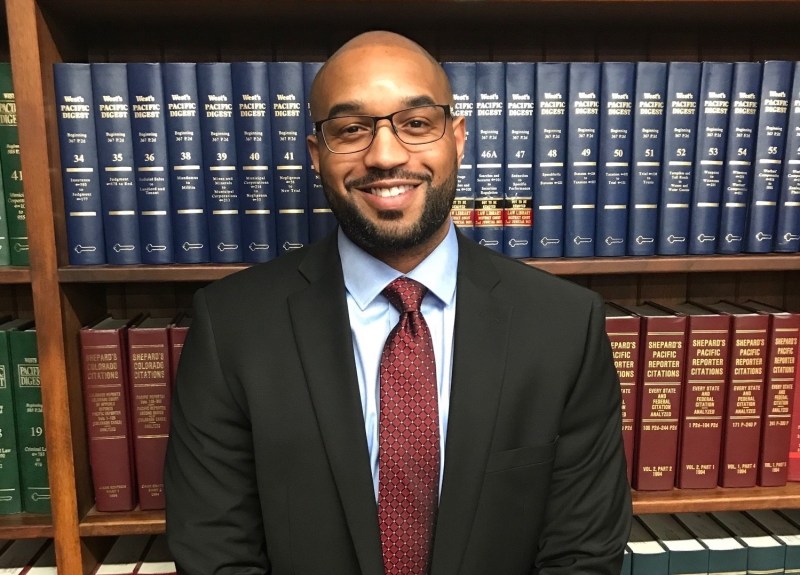 Eulois Cleckley will helm Denver Public Works, Mayor Michael Hancock announced Tuesday, starting on December 11. Cleckley replaces interim chief George Delaney, who took over following the retirement of Jose Cornejo in May.
The new department head comes to Denver from the Houston-Galveston Area Council, the regional planning agency where he currently serves as deputy director.
Cleckley will be assuming an exceptionally important role at public works. He'll oversee the separation of a new, stand-alone transportation department from within the agency. And the mayor's office said he'll "play a critical role" in implementing the $937 million in transportation and other civic improvement projects funded by the recently-approved bond measure.
Among Cleckley's initiatives in Houston was "Commute Solutions," which aims to curb car dependence in a region where just 2 to 3 percent of residents commute by transit.
"Essentially we're trying to encourage people to stop relying on their single occupancy vehicle and take advantage of all the alternative transportation modes in the city," Cleckley said in a Texas radio interview. The regional planning agency should "fund projects that make the transit services a lot more efficient and effective," he added.
Prior to the Houston post, Cleckley worked at the Washington, DC, Department of Transportation. He headed field operations, which entailed managing the city's traffic signals, signage, and pavement markings.
"Cleckley also developed policies and implemented programs that promoted proper land use, safety and reliability of Washington's transportation system," according to Hancock's office.
Denver's new DPW chief also founded Demarche Alliance INC, a now-defunct nonprofit aimed at "increasing the presence of minority-owned businesses in the transportation industry," according to his LinkedIn resume.