Remembering Tina Padilla, Whose Life Was Cut Short on Federal Boulevard
Padilla's loved ones remember her as quick to laugh and full of empathy for other people.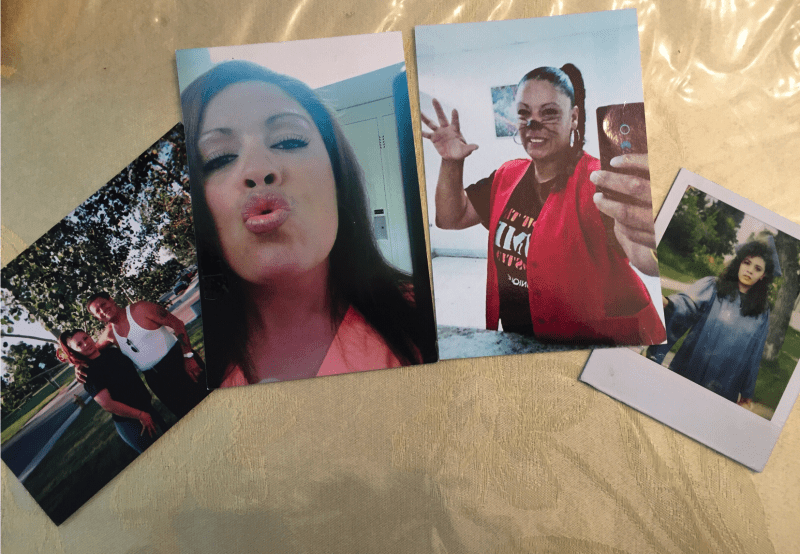 Tina Padilla lived her whole life in Colorado. She and her fiance, Aaron Samora, were planning a trip to Chicago, which would have been her first time leaving the state.
But on August 27, Padilla, 40, was crossing Federal Boulevard near Ellsworth Avenue when Edward J. Sack, 26, struck her with his Honda sedan. Padilla died at the scene. The district attorney charged Sack, who police say was impaired by alcohol or drugs or both, with vehicular homicide.
Padilla won't ever see Chicago. And her loved ones are left to wonder what might have been if not for an act of preventable vehicular violence. She and Samora were saving up for a wedding with family and friends, instead of in front of a judge, he said.
"We had a lot of plans," said Samora. "And things were starting to happen. That's why this is just such a tragedy. Because she had so many good things about to happen for her."
Padilla's life was marked by tragedy. Her sister, Gina, was killed at a party by an errant bullet at the age of 14. But Padilla never let "her troubled heart" define her, said Heather Escobedo, 24, her oldest daughter.
"In a sense, life was kind of throwing everything it could at her to prevent her from moving forward," Escobedo said. "For her, I felt like life wasn't worth living if she wasn't serving somebody, helping somebody out. My mom was always the type to try to help out right away. Like if she saw somebody down she would just be like, 'It's gonna get better. We get ourselves in these holes, but we'll get out. We have to.'"
Padilla is survived by Heather and two other children: RJ Padilla, 20, and Gina Escobedo, 18, named for Tina's late sister. They had ups and downs like any family. Now that their mother is gone, the good moments seem to shine brighter: Her excitement for the beauty of a bright moon in the night sky, her willingness to give a stranger downtown her last dollar, her warmth.
"She treated me not as a son, sometimes, but mostly as a friend," said RJ. "She talked to me as a person… not the basic 'let me baby you' kind of thing."
RJ last saw his mom a week before she was killed. She wanted to make sure he had bus fare. That was their last interaction before Tina lost her life to a careless driver on Denver's deadliest street.
Traffic crashes have claimed the lives of 10 people on Federal Boulevard this year alone. Six of them were walking.
What makes traffic deaths and serious injuries on Federal and other wide, fast arterial streets doubly tragic is that they are preventable. That is the premise of Mayor Michael Hancock's pledge to end traffic deaths and serious injuries by 2030. Safer street designs and better traffic enforcement have reduced traffic deaths in other cities, and Denver can use the same strategies to prevent the needless loss of life here.
"Light or no light, if you are trying to cross Federal… you should still be able to feel safe that if you look both ways and you don't see anyone coming, that you'll be all right," Heather said.
"Make more traffic cameras," RJ said. "Just fix the traffic. If there is gonna be a realistic end goal I guess it would be to make better traffic signals, lights, brighter lights at night."
Denver Public Works and the Colorado Department of Transportation have promised "immediate" pedestrian-friendly adjustments at eight intersections — a good start. But public agencies will need to follow through with long-term, systemic changes to make Federal Boulevard as safe as it should be.
Too many sidewalks are still missing. Signals don't give people enough time to cross the street. And Federal is simply too wide, leading to dangerous driving speeds that guarantee people will lose their lives each year. All of that needs to change.
A good way for Denver to memorialize Tina Padilla is to take decisive action, so other families aren't left wondering what might have been.