Tina Padilla Was the Sixth Person Killed Walking on Federal Boulevard This Year
Denver PD arrested Edward J. Sack for vehicular homicide. More than half of Denver pedestrian deaths this year have happened on Federal.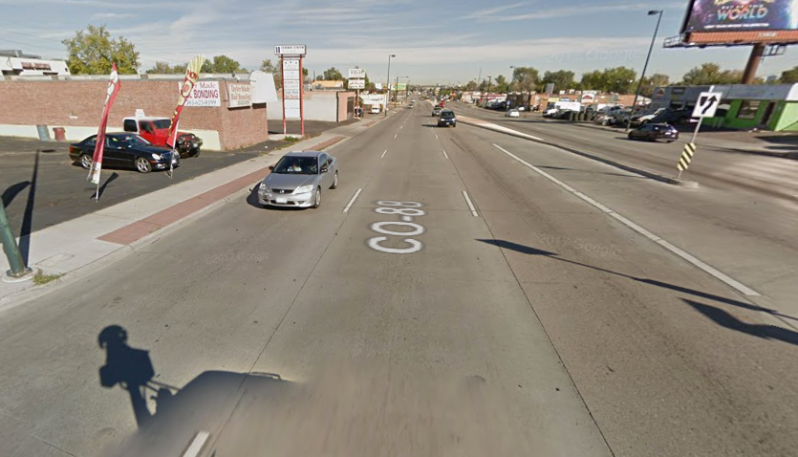 The last time Aaron Samora spoke with his fiancee Tina Padilla, she was hopping off the 38 bus and transferring to the 31 to meet him.
But Padilla never made it. A driver struck and killed the 40-year-old mother of three as she was walking on Federal Boulevard near Ellsworth Avenue on the night of August 27.
"To be honest, I don't really know what happened," Samora said. "She was meeting me that night. I heard from her mother — I think it was about 2 or 3 in the morning — that she was dead. And that's pretty much all I know."
The driver, according to Denver PD, was Edward J. Sack. The department has not released its incident report, so few details about the crash are available.
Sack faces a charge of vehicular homicide, which entails causing "the death of another person while driving recklessly or under the influence of drugs or alcohol," Denver PD spokesperson Doug Schepman said in an email.
So far this year, drivers have killed six people walking on Federal Boulevard, making it the site of 55 percent of all pedestrian deaths in the city. Padilla was the second victim in a three-day span.
Samora said he saw a driver fatally strike someone earlier this year at the deadly intersection of Federal, 14th Avenue, and Howard Place.
"After that I told Tina to stay away from the corner, and if she had to stand at the corner, stand behind a pole," Samora said. "It just put a fear in me. And then this happened."
Drivers clearly have to be more careful. But when more than half of our city's pedestrian deaths occur on a single street, it's just as clear that responsibility also lies with the public agencies and elected officials who allow such dangerous street designs to persist. The Colorado Department of Transportation has jurisdiction over Federal Boulevard, which is technically a state highway, and Mayor Michael Hancock's streets department, Denver Public Works, has a role to play as well.
These decision makers need to act now to stop the loss of life on Federal Boulevard. Yes, long-term change is necessary, but we can't wait for a multi-decade, unfunded plan to transform the corridor while kids continue to lose parents and parents continue to lose kids to preventable traffic collisions.
In the meantime, there's no reason our transportation agencies can't implement short-term safety improvements. When the city wanted to make Wynkoop Street safer to coincide with the opening of the A-line, they grabbed some inexpensive materials and quickly got to work.
The context on Federal Boulevard is different, but the threat to public safety is even more urgent. Whatever CDOT and DPW can do with a quick-build toolkit to calm traffic and make pedestrian crossings safer on Denver's second-busiest transit corridor, they should get on it immediately.
The alternative is to twiddle our fingers and watch as more people like Padilla, Raymond Sanchez, Lee Robinson, Danny Bramer, Gilberto Granillo-Chavez, and Michael Hoglund die.