Hancock Gives Vision Zero Some Urgency, Says Denver Will End Traffic Deaths By 2030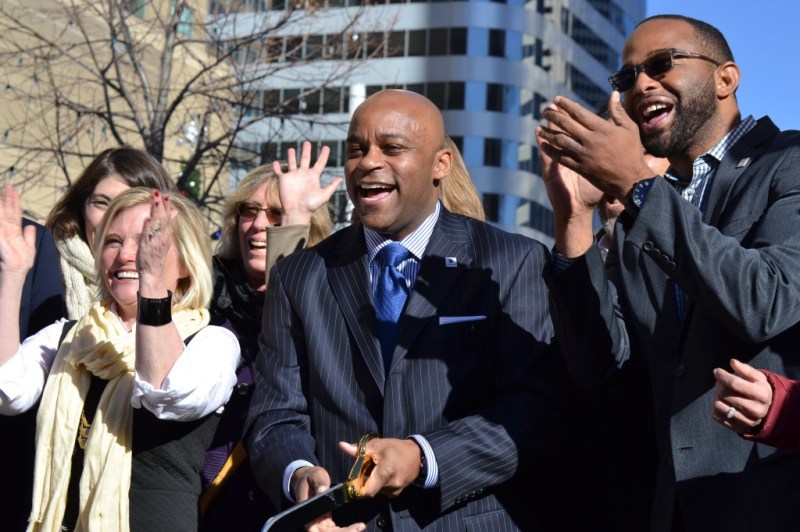 Lost in the shuffle of a few busy weeks for transportation news was Mayor Michael Hancock's announcement in Monday's State of the City speech that the city will try to end traffic deaths and serious injuries by 2030. It's the first time Hancock has provided a timetable to achieve his Vision Zero goals.
This development is significant for two reasons. First, Vision Zero goals don't mean much without a deadline that the city can be held accountable to. For more than a year, Hancock has been on the record supporting Vision Zero without committing to a timetable. That changed on Monday.
The premise of Vision Zero is that traffic deaths can be prevented, so doing nothing to address the problem is a moral failure. The corollary is that action should be urgent, otherwise we're allowing needless loss of life to continue for no reason.
Since 2005, traffic crashes have claimed the lives of 582 people on Denver streets, according to records from the Denver Police Department, or almost 50 fatalities per year. Hancock's 12-year timetable to bring that number to zero provides a meaningful benchmark to assess the city's progress on street safety.
Second, the announcement signals the impending arrival of the Hancock administration's strategy to end traffic deaths, which is due to be released next month. Advocates want to see a plan that focuses on redesigning streets to reduce lethal motor vehicles speeds and prioritize safety for people walking and biking, as well as enforcement of dangerous driving behaviors.
It's been 17 months since Hancock committed to ending traffic deaths and serious injuries, and the publication of a blueprint to achieve that goal is overdue.