The Cherry Creek Parkageddon Never Came. Where Is All the Hoopla?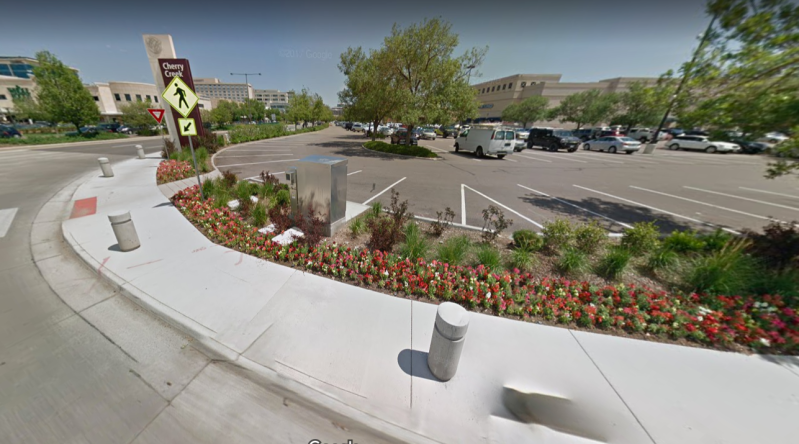 It's hard for local news to pass up a parking rage story. So when the Cherry Creek Shopping Center began charging for parking in January, reporters sprang into action to catch some of the hyperbole flying around.
Weeks after the new parking system began, business owners and customers had concluded that the change was a "total disaster." The fees were "killing business." The parking lot was "completely empty." The Denver Post editorial board even weighed in, cautioning readers of a "retail collapse."
Fast forward about five months. Denver Business Journal reporter Monica Mendoza decided to follow up and look at actual data. Turns out, Cherry Creek businesses did better in February 2017 (the month after parking fees began) than in February 2016. So much for the Parkageddon.
More from the DBJ article:
The Denver neighborhood, which is bound by 6 th Avenue, Colorado Boulevard, and Cherry Creek S. Drive and includes the Cherry Creek North shopping area and the Cherry Creek shopping center, saw an increase in retail sales tax collections in February from $2,368,058 in 2016 to $2,408,471 in 2017.

The city doesn't report sales tax collections for just the mall. It does take a look at just Cherry Creek North Business Improvement District. In just Cherry Creek North, the sales tax collections also were up from $718,406 in February 2016 to $753,016 in February 2017.

That suggests that sales tax collections in the mall were up slightly as well, from $1,649,652 in February 2016 to $1,655,455 this past February.
The mall also attracted five new stores recently, DBJ reports.
Nearby residents and RTD riders were storing their cars at Cherry Creek Shopping Center, which was part of the rationale for implementing the paid parking system. Free parking is no birthright, and it can actually hurt businesses by decreasing turnover, as economist Donald Shoup has shown. Parking spots are a commodity, and should be priced as such.
The first hour of parking is free at the Cherry Creek mall, which is full of luxury brand stores. The second hour costs $3, and the third hour costs $2. It's $1 for each hour after that. About 20 shops validate parking.
We're looking forward to the slew of the local news reports highlighting the business benefits of paid parking.