DPW Is Filling in Gaps Around City-Owned Land, But It's No Substitute for a Sidewalk Network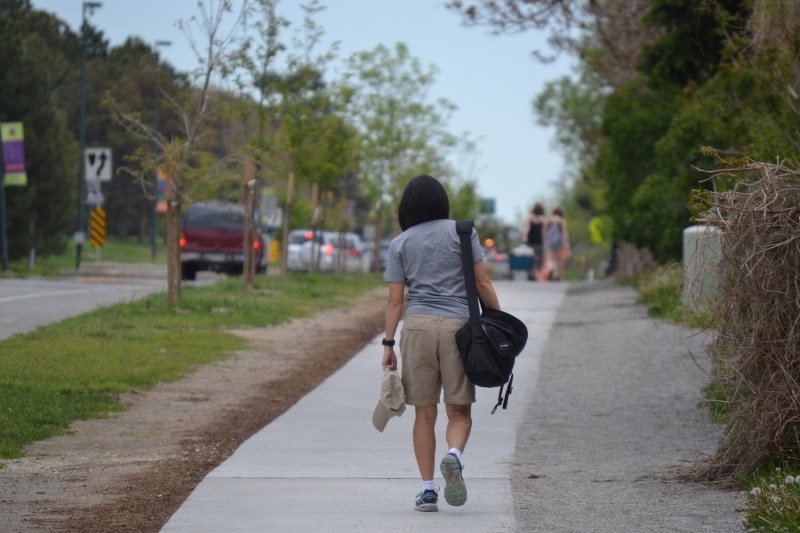 It's unfortunate that building basic walking infrastructure like sidewalks — on city-owned property nonetheless — constitutes news. But that's just where Denver is right now.
Denver Public Works began constructing sidewalks, starting with 23rd Avenue on the north side of City Park, earlier this month. Next up: Sidewalks on streets adjacent to Montbello Civic Center Park, Sloan's Lake Park, and on Yosemite Street from Syracuse Street to the Highline Canal.
The city's failure to outfit public parks with walkways is no small thing. Almost 40 percent of the time, sidewalks are either missing or of "deficient" width (less than 4 feet) within a half-mile of parks, according to a Denveright report.
Neglecting pedestrians at city-owned golf courses is also a chronic problem. And it will remain one for the foreseeable future. Take City Park Golf Course — literally on the other side of 23rd Avenue from the new sidewalk. It's a goat path dotted with bus stops, while golfers enjoy paved paths nearby:
The new sidewalks, part of  what DPW calls its "2017 Sidewalk Construction Program," come from a $2.5 million allocation to sidewalks by the Hancock administration and Denver City Council. That sum is a start, but it's not even close to enough. Estimates for completing the city's patchwork sidewalk network go up to $600 million.
While roads see consistent funding year after year, the Hancock administration and the Denver City Council have yet to prioritize sidewalks — the foundation of urban transportation — with a funding stream or even a significant one-time infusion.
Our neighbor to the east, meanwhile, Kansas City, recently did just that. Denver's sidewalks could get a $42 million investment, however, if the Hancock administration and City Council approve a transportation package heading to voters in November.