Deadly Federal Boulevard Claims Another Life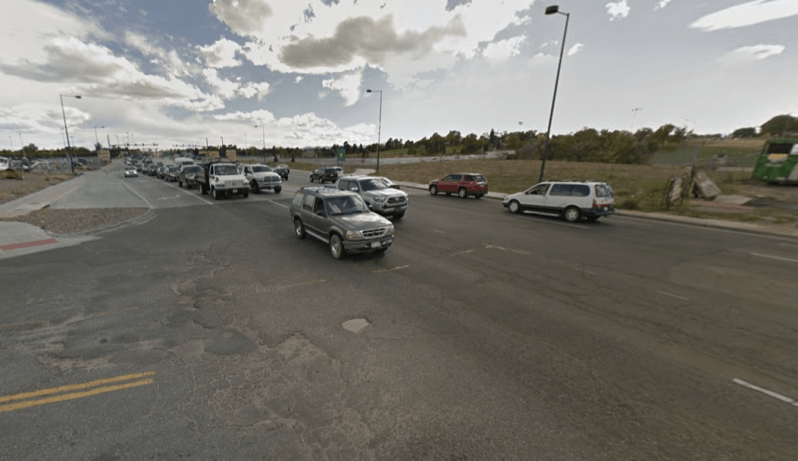 For the fourth time this year, a driver has killed a person walking in Denver.
For the third time, the life was lost on Federal Boulevard — this time near 7th and Federal, where a driver hit and killed Danny Bramer at around 9 p.m. on April 8.
As usual, information available from police is thin. Following a Denver PD tweet that characterized the victim as injured, Streetsblog asked for a police report, names of the people involved, and a more specific account of how the crash occurred. Here's what a police spokesperson told us via email:
Sadly, the pedestrian, an adult male, did die as a result of the injuries he sustained in this crash. The investigation remains open, but it does appear the pedestrian was in the roadway, mid-block, when struck by the northbound vehicle. It does not appear that speed or impairment were factors regarding the driver.
The victim cannot share his account of the crash. Five days later, these three sentences that lay all the fault at the feet of the person who was killed are all the information we have from Denver PD.
The intersection of 7th and Federal is designed only with driving in mind. To walk across, you have to contend with six or seven lanes of traffic, depending on where you are, without a painted crosswalk or signal of any kind. But there is a curb ramp on the west sidewalk, so someone in government is aware that people cross here.
Police say the driver wasn't speeding, but they haven't revealed the speed at the time of the crash either. Why didn't the driver react in time to avoid inflicting fatal injuries? Was a cell phone or other distraction a factor? Denver PD said this information is not public because the investigation remains open. But without these details about potential crash factors, it's harder to develop an effective course of action to prevent other fatalities.
Denver Public Works convened one of its rapid response teams Wednesday to investigate the crash site, but there's no word yet on whether that report will be released, either.
Here's the thing: Denver Police Chief Robert White stood next to Mayor Michael Hancock as he committed to ending traffic deaths and serious injuries more than a year ago. In doing so, he declared these deadly crashes preventable. But since then, pedestrian deaths have risen sharply, while Denver PD's crash reports remain threadbare.
For any other public health crisis that causes dozens of preventable deaths in the city each year, public officials would be expected to seriously analyze the causes and develop a plan of action. Yet for traffic fatalities, Denver is carrying on with business as usual. How can White and the rest of the Hancock administration systematically address these dangers if crash reports barely scratch the surface?