RTD May Go Live With Mobile Ticketing Within a Year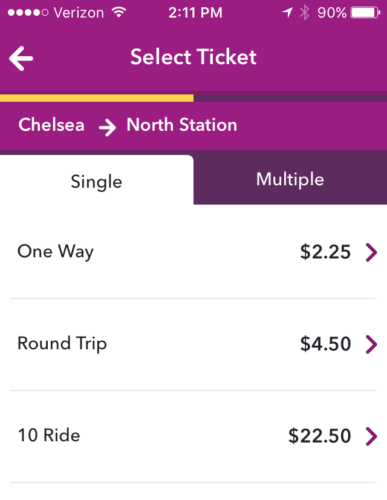 RTD will join cities around the world by offering mobile ticketing, a payment method that lets riders buy fares from smart phones.
On Tuesday, the RTD Board of Directors approved, at the committee level, a $1.45 million contract with Masabi to develop and manage the mobile ticketing app by a margin of 12 to 2. Masabi is a London-based company that runs mobile ticketing platforms in 25 cities, including New York, Boston, and Los Angeles. The contract is likely to pass the last round of voting at the Board meeting next week.
"I am supporting this because I've talked with managers from other venues throughout the country, and their ridership increases when they offer this kind of product," said Board Member Lorraine Anderson.
Drivers will visually validate mobile tickets for bus passengers, and fare checkers will visually validate mobile payments for train passengers, just as they do with paper tickets.
RTD staff assuaged board members who were concerned over "scofflaws" buying a ticket only when they see a fare checker coming. "Our thought process is, 'Hey, they weren't gonna buy a ticket anyhow,'" said RTD Chief Financial Officer Heather McKillop. "At least now when they see the enforcement person, they have to buy a ticket."
The app will be "fully multilingual," according to RTD documents.
One caveat: At first, the app will only let riders purchase round-trip fares, which double as day passes on RTD's system. RTD would offer one-way fares and other options pending a successful rollout of the first phase, which is expected to take no more than a year.
Depending on when RTD gets its long-delayed and already outmoded smart card system online, the mobile ticketing option could represent the first time riders will be able to buy a fare online and use it immediately.
"I, personally, have missed a train because I was trying to buy a ticket," said Board Member Kate Williams. "And I think it would be great to be able to get on the train and buy a ticket then."
This article was updated to correct the last name of Heather McKillop.