Denver's Housing Shortage Is Getting Worse Thanks to City Council's Parking Obsession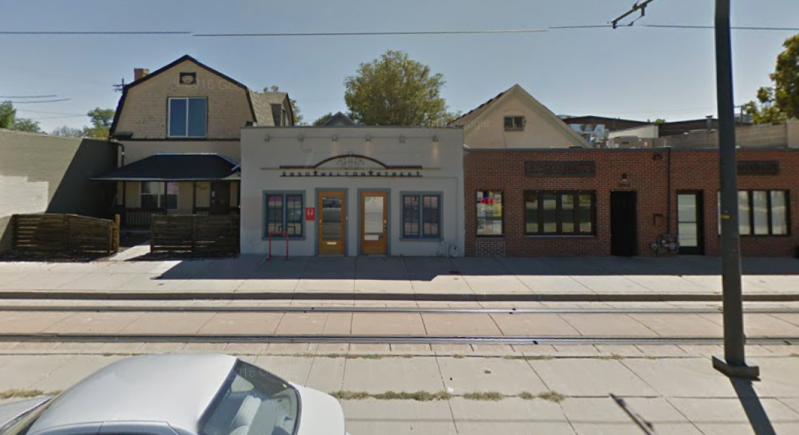 There's a reason the Obama administration recommended eliminating parking minimums. They drive up housing costs and dilute walkability. But that concept seems lost on Denver City Council, which on Monday night voted to extend its ban on building housing without parking on small lots.
City Councilman Rafael Espinoza played down the move. "A measured, 60-day moratorium is nothing," he said.
Except it's not nothing. Homes that would be getting built are not getting built — and given the current uncertainty they may never get built. For a city facing a housing shortage, this is bad news.
Nathan Beal is trying to build a three-story duplex on Welton Street. He had the homes designed without parking spaces, in accordance with the law at the time, but now his project, a short way from the 29th and Welton RTD station, sits in limbo.
Because parking.
"You're only talking about a lot that's 25 feet wide, so the max number of spaces you can put on it is two, but then you couldn't put a building on it, too," Beal told Streetsblog. "So the only way it works is for you not to put parking back there."
This is exactly why parking wasn't required on these lots — to encourage infill development on small parcels where parking requirements would otherwise make construction difficult or impossible.
The homes Beal wants to build would rise behind an existing storefront. "I saw this as a neat way to kind of preserve some of the history of Welton Street while still adding density to the neighborhood," he said.
New parking mandates would force Beal to start over, he said, and cost him $50,000 in architecture fees.
The small lot development moratorium was enacted last August and originally seven months long. Electeds purportedly needed time to forge a "compromise" between different plans that would both mandate parking where none was required before — though one is much more terrible than the other.
Seven months later, the moratorium's not over. It will be extended another two months after Monday's unanimous Council vote. (Council members Debbie Ortega and Kevin Flynn were absent.)
With each delay, the Council is making it harder for builders like Beal to construct housing.
Councilman Jolon Clark, who introduced the zoning amendment that would raise parking requirements the most, insists that what he really wants is a "transportation demand management" program that uses incentives to discourage driving. For some reason, Clark says Denver has to raise parking minimums before it can implement a TDM initiative.
But Clark's argument makes so sense. There's no reason parking requirements have to be increased to make way for TDM. Denver can have both a zoning code that doesn't require parking and incentives for people to bike and ride transit. In fact, those policies complement each other.
Clark and the rest of the City Council could at least be straight about their motivations: Denverites who store cars on the street and view new car-free development as a threat to their free parking perk. The City Council has decided that a walkable, affordable city is worth sacrificing in order to appease these people.