6 Streets and 5 Intersections in Serious Need of Safer Bike Infrastructure
The City of Denver released reams of information when Mayor Michael Hancock committed to ending traffic fatalities, including some long awaited data on bike safety. Streetsblog is combing through it all — let's start with the streets and intersections where people on bikes are getting hurt the most.
From 2008 to 2012, there were 1,325 reported bike crashes in Denver [PDF]. That likely undercounts the real total, since only crashes reported to police get entered into the record. While the data is a little behind the times because some of these streets have been redesigned since 2012, most of them remain quite dangerous.
Without further ado, here are Denver's five worst intersections and six worst streets for bike safety. The key question going forward is what Mayor Michael Hancock, his Department of Public Works, and the Denver Police Department will do to make these places safer for people on bikes.
Colfax and Broadway – 9 Crashes
Lincoln and Colfax – 8 crashes
Lipan and Evans – 7 crashes
12th and Broadway – 7 crashes
Kalamath and Alameda – 7 crashes
And now the streets…
12th Avenue: 17 crashes/mile, 24 total
15th Street: 15 crashes/mile, 27 total
3. E. 16th Avenue: 14 crashes/mile, 23 total
4. East Colfax Avenue: 10 crashes/mile, 57 total
5. Lincoln Street: 10 crashes/mile, 22 total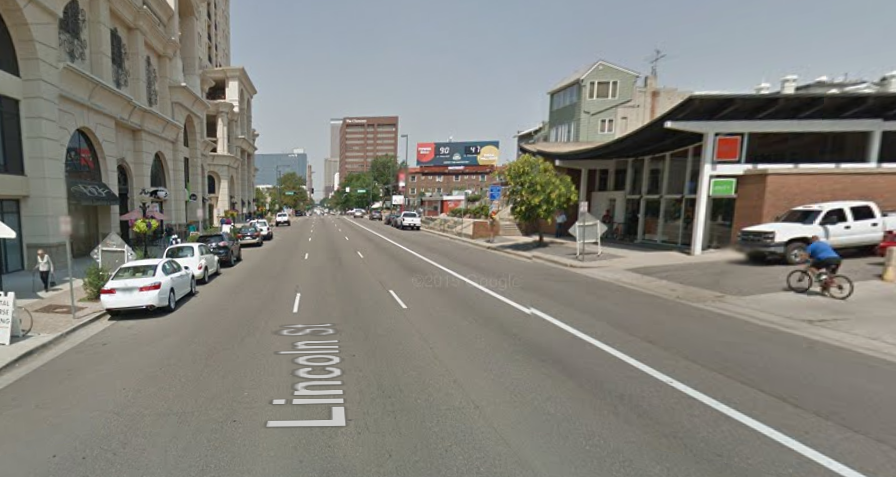 6. Broadway 10 crashes/mile, 30 total
Stay tuned — next week Streetsblog will look at how the city plans to make cycling safer.