Monday's Headlines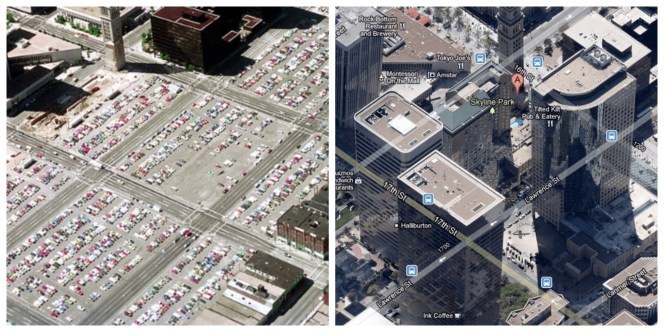 Downtown Denver in the 1970s vs. today. Before photo: Nick DeWolf via Flickr
From Streetsblog:
Streetsblog USA's annual Parking Madness competition wants to know: What former parking lots in the Denver Metro have improved the most? Entries due today. (

Streetsblog Denver

)
Other news:
Driver of a CDOT vehicle hit and killed Eric Hill, 51, a CDOT maintenance worker who left behind his wife, two adult children, a 9-year-old son, and two granddaughters. (

Denver Post

)

Governor Polis and Democratic legislators fail to make transportation funding a priority this year. Issue remains absent from legislative agenda. Republicans behind the one transpo proposal introduced so far accuse Dems of shelving it. "I think they're holding on to (my bill) because they don't have a plan." —Sen. John Cooke (

Aspen Public Radio

)

Sidewalk shoveling: Denver tripled the number of snow and ice inspections, but it's still rare to get a citation: Inspectors issued just 150 tickets this year. (

Denver Post

)

Transit-oriented development: Denver's regional light rail network helps dense urban areas more than smaller suburban markets, but that may change. (Colorado Real Estate Journal)

Next week, Boulder County officials will unveil proposed updates to its Transportation Master Plan that would enhance multi-modal options. (

Daily Camera

)

Jefferson Parkway "is really going to destroy this community," say neighbors of the four-lane, 65 mph highway from Broomfield to Golden. Construction starts next year — unless neighborhood groups can stop it. (

Denver Post

)

Local officials speak out for and against oil and gas reform bill. (

Denver Post

)
---
Streetsblog Denver informs the movement for sustainable transportation and a livable city. Give $5 per month.
---